Valerie wrote in to ask where the Printable Elementary School curriculum was.  ( She liked how she could print it out to show parents or co-workers, and could write in the date of each theme.)
As we now have so many themes I have't updated the file in a while,  but maybe it is still useful?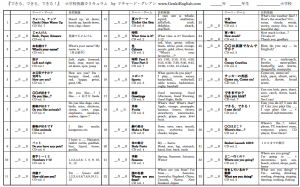 If any of you do have any requests for things like this that might have "disappeared" then do let me know in the comments, they will be around somewhere!
P.S.  I've also had requests for a larger version,  I guess the nearest version is the table on the curriculum page?