Just in case you're not totally fed up with Halloween Ideas yet,  here's a quick tip in that Halloween is a fantastic time for doing the 1st, 2nd, 3rd days of the month.
Why?  Because it leads right up to the 31st, which of course is Halloween!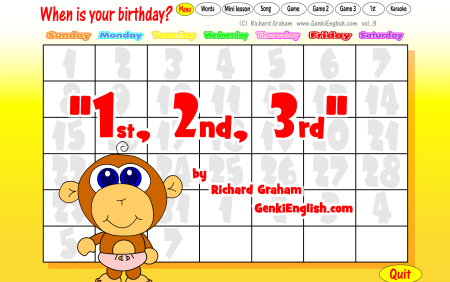 The song/animation to teach this in the "When is your birthday?" lesson in the Download Pack.
Or VIP members can download the upgrade here.
Enjoy!
Richard