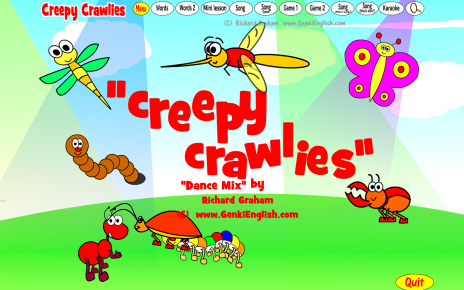 Kids in Asia are crazy into bugs at this time of year.
So it's a big (and free of course!) Software Update for the Creepy Crawlies song!
Apart from some sharp new fonts & higher sound quality, I've also added in a Dance Remix of the song.
(The Hawaiian stuff tested great with kids,  and teachers of course,  but I always felt it needed a little extra umph!! 🙂 )
Plus I've also added the Picture Book to the software,  with narration of course.  (Thanks to my Mum!)
To install:
1. Safely back up your Download Pack / USB ( because you know *something* will go wrong somewhere!)

2. Right click and select save as on this link.


3. Copy the file into your Download Pack / USB folder (overwriting the previous version)
.
Follow Ups & Extra Ideas
The Picture Book is a great lead into other activities where you can take close up pictures of other real life bugs and get the kids to guess what they are.
Ninja Tip:  Or hand out digital cameras and get the kids to go outside and shoot their own shots to present to class!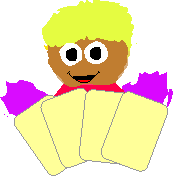 And my favourite summer talking game for this lesson is the Mushi Battle Card Game – it's perfect for summer camps.
Do let me know what you think of the update in the comments – that's what keeps me going in these hot summer days!
(And it's also the last few days for this month's comment competition.)
Plu be sure to let me know if you spot any "bugs" in the software programming! 🙂
Enjoy,
Be genki,
Richard