Today's game goes with the How many days till Christmas? and Months of the Year lessons, so make sure you've done those first,  then enjoy the game!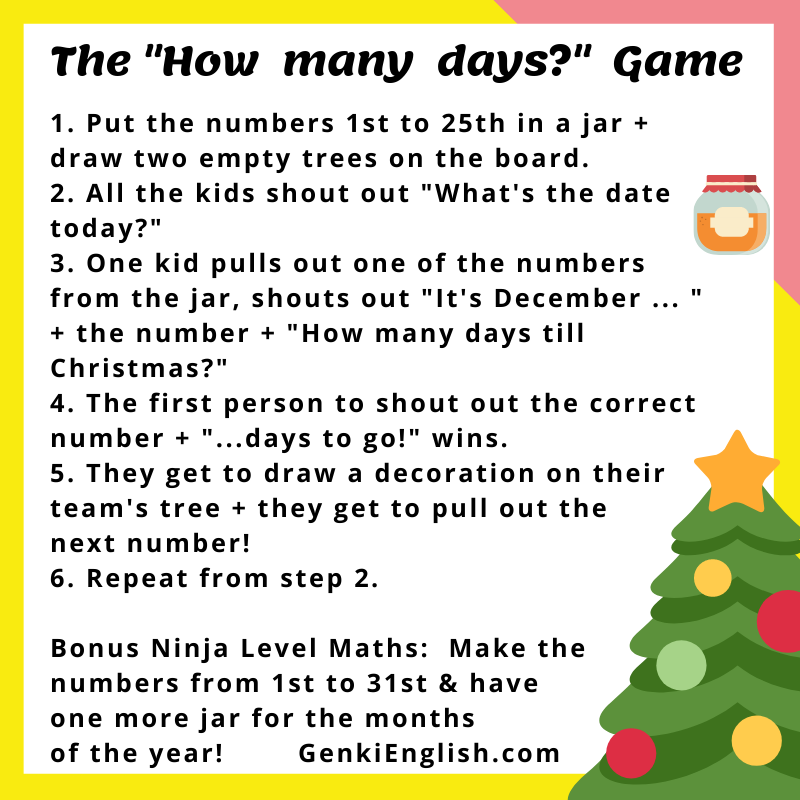 1. Put the numbers 1st to 25th in a jar + draw two empty trees on the board.
2. All the kids shout out "What's the date today?"
3. One kid pulls out one of the numbers from the jar, shouts out "It's December … " + the number + "How many days till Christmas?"
4. The first person to shout out the correct number + "…days to go!" wins.
5. They get to draw a decoration on their team's tree + they get to pull out the next number!
6. Repeat from step 2.
Bonus Ninja Level Maths: Make the numbers from 1st to 31st & have one more jar for the months of the year! 
Enjoy and do share/follow/like on Instagram if you like it!
GenkiEnglish.com