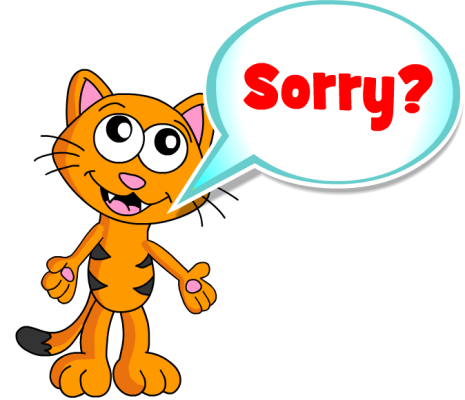 Maria Jose just wrote in to ask:
Although I only speak English to the children and I try all kind of challenges to make them answer in English it's really hard, and this sometimes is really frustrating. How can I get them to try harder?? Thanks a lot in advance!
Well, you don't have to get them to try harder,  you just have to be stricter! 🙂
So we use what we call "selective deafness."
If they say something in their local language that they know how to say in English, quite magically you lose the ability to hear it!
You just say to them "sorry, what was that, I didn't quite hear you!"
Play it up and make it fun and they'll soon catch on!
Zero Tolerance
As with all the discipline techniques  the key is zero tolerance, when the rule is set, it's set.
Once the kids know you are serious they'll start respected the new rule.
And of course if it's anything they don't yet know how to say in English, then of course do listen to them in that case.
(And make a mental note to add that particular phrase to your curriculum.)
Ninja Tip:  This also works if you are bringing your own kids up to be bilingual.   The difference between families who uphold this rule and those that don't is astounding!
How much English should you speak?
Plus of course don't only speak in English to them,  make sure you use the right amount at the right time!