It would have to be this one!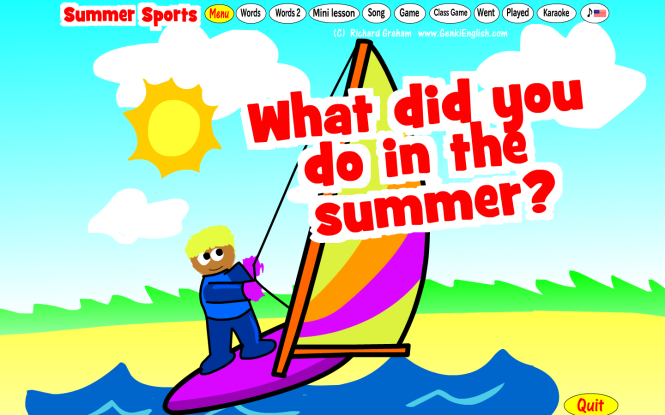 1. Grammar?  Easy!   Start with "I like …" then flip just one word to teach the past tense.
2. Watch the other teachers in your school drop their jaws at how easy it becomes with Genki English! 🙂
Ninja Tip 2:   Can your students catch all the differences between the UK and US versions?