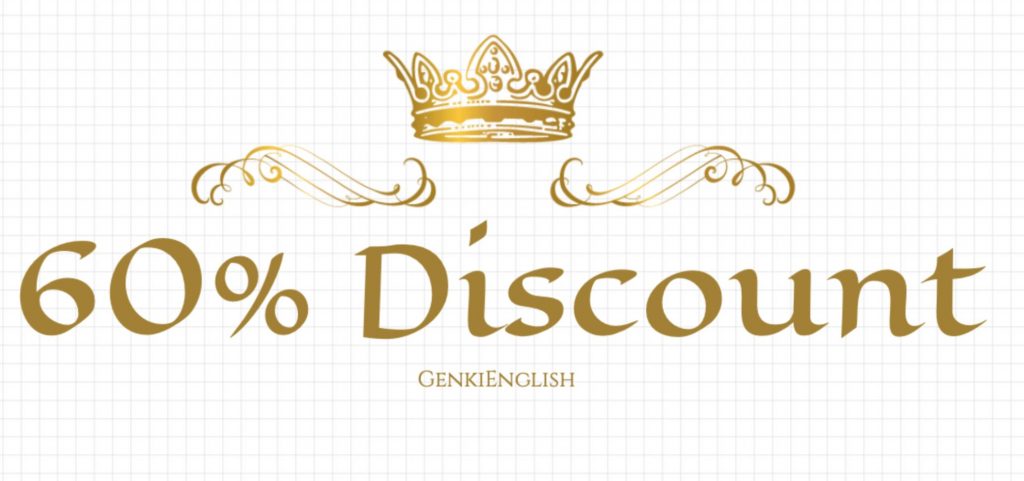 Included with your Teacher's Set is a 60% Discount for your students for the online Genki English program.
Once you have your Teacher's Set, you can send me an email and I'll send you a discount code your students can use on the page here.
Or …  if you'd prefer to pay and pass the fee onto your students, send me an email with your school logo and I'll get the payment details to you – including of course your 60% discount.  (And actually, if you have near 100 students the discount is even greater!)
Enjoy!
Be genki,
Richard