UPDATE:  Thank you very much to everyone who helped test the software!  The Beta Test is now closed, but the CD10 Software is now available for everyone to purchase.
=============================================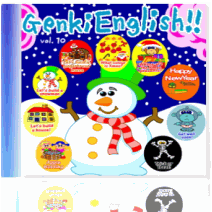 The CD10 software is now ready for beta testing!
What you get:
1. You get to have the CD10 software before anyone else.
2. You get to use it in your classes before anyone else
3. You don't have to pay for it.
4. Unlike Microsoft who make you buy the product once the beta test is finished, if you make a comment on the blog you'll be free to keep it as long as you like!

What I ask in return:
1. You play through all the songs, mini lessons & karaokes for every theme
2. You play around with the "words",  game and "words 2″ sections of each theme.
3.  Tell me on the blog  if there are any mistakes/things that don't work.
That's it, really simple! It will probably take an hour or so to do.
At this stage it's things like spelling mistakes, typing mistakes, buttons that make the wrong sound, crashes or buttons that don't work type mistakes that I'm looking for i.e. real mistakes.
It's unfortunately a little too late for things like changing lyrics. pictures etc.! Sorry!  Once you've gone through everything, setting kids loose on the software is always the best test!
Stress Free
Making the final CD master is always very, very stressful for me so if you could help by checking the themes and then posting your findings on the  blog below  (even if it just says "everything is OK!" although if you do have any words of praise that would also be great to hear !) it would really help me out and I'll be able to send the CD off to the factory and get back to making the mini cards, printable games and maybe even picture books for the themes as well as lots of new stuff!
You can download the file from this link here:  (The beta test has now closed)  and can make comments on the blog here.
Thank you so much!
Be genki,
Richard
P.S. I need to get the finished version to the factory by Friday, so any comments well before then would be great!
P.S. The Download Pack will (hopefully) include CD10 from next week and hence will increase in price. But… if you buy it today you'll pay the current price and be able to get the CD10 Beta Test software from the link above!