A lot of teachers love to join Genki English themes together into plays & stories, especially at the end of term.   Ninja Tip:  In fact there are several dozen of these on the VIP forum.
I also know lots of teachers are wanting extra reading practice for when their kids have finished the Genki Phonics.
Trevor, one of the very cool teachers from Southern Japan, has taken both these ideas one huge step further and come up with his very own, pretty amazing Genki English comics!
They've been working great for his kids, and he'd love to get *your* feedback on them so he's very kindly let me share them with you all here.
Do let us know what you think in the comments and you never know it might persuade him to make some more! 🙂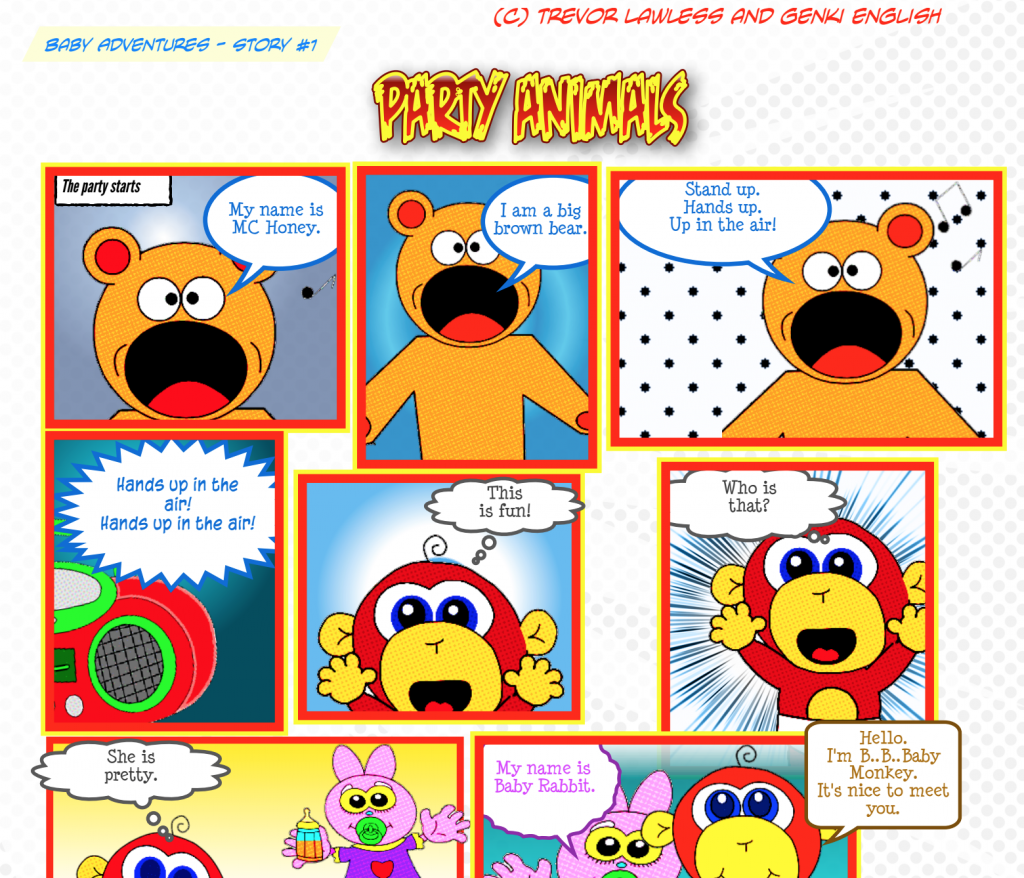 Be genki,
Richard
P.S.   Although the language is similar to the early Genki English themes the kids must have gone through the Genki Phonics first, otherwise you're just going to kill their reading age!
P.P.S.  Trevor pretty much got into the rhyming thing as you can tell. 🙂