"Complexity is the enemy of execution" says Tony Robbins.
Making crazy lesson plans is fantastic practice for you to think through how to teach a lesson.
But …. they never survive the first contact with the real students 😀
So in the classroom we just need the Genki English 1,2,3 Lesson Plan.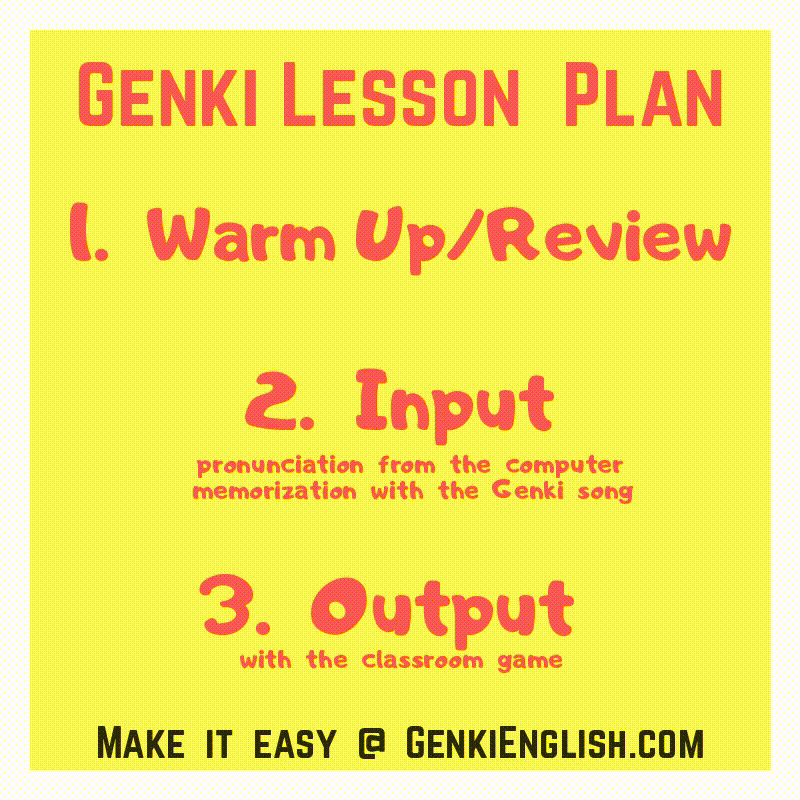 That's it.
Nothing more needed.
Easy to execute and gets you amazing, stress free, results 🙂
Enjoy & check out more on the video here!
Be Genki
Richard