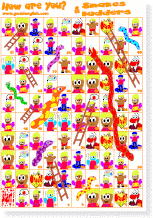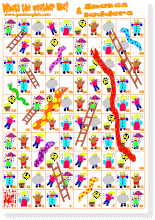 Gaz has just sent in some very cool colour Snakes & Ladders games.

How are you?

What's the weather like?

Where are you from?
VIP members just click the links to download them, or order your Download Pack today become a VIP straight away!
There are also black & white versions for most of themes (along with a video on how to play)
What do you think?