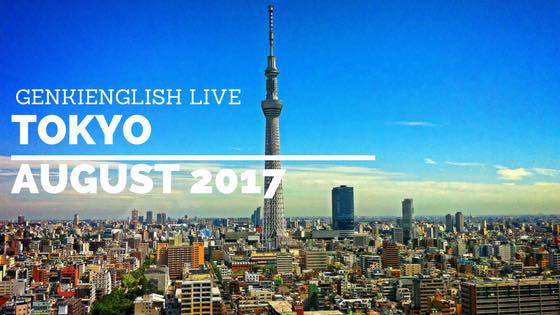 Today is Venice, next week is Vietnam and I might just be able to pop over to Tokyo in August, maybe ….
So if you'd be interested in joining Genki English Masterclass on  August 5th/6th or August 19th/20th near Tokyo then put up a comment in this Facebook thread letting me know which date you'd prefer.   
If we get enough people I'll see if I can fly across to give you the best weekend this year 🙂
And … if you happen to have a school where we could host a workshop, definitely put up a comment.  Just imagine the prestige and authority your school would gain by hosting such an international event!
Be genki,
Richard
P.S.  The Vietnam workshop is over 1,000 teachers and is by invite only.   I'm going to see if we can organise something in-between for all you Genki fans.   If you're in Hanoi or Ho Chi Minh City and would like to join or have a school where we could host then please do let me know on Facebook!
P.P.S.   For those of you who went to Italy or Moscow this month, do let everyone know what you thought in the Facebook comments!