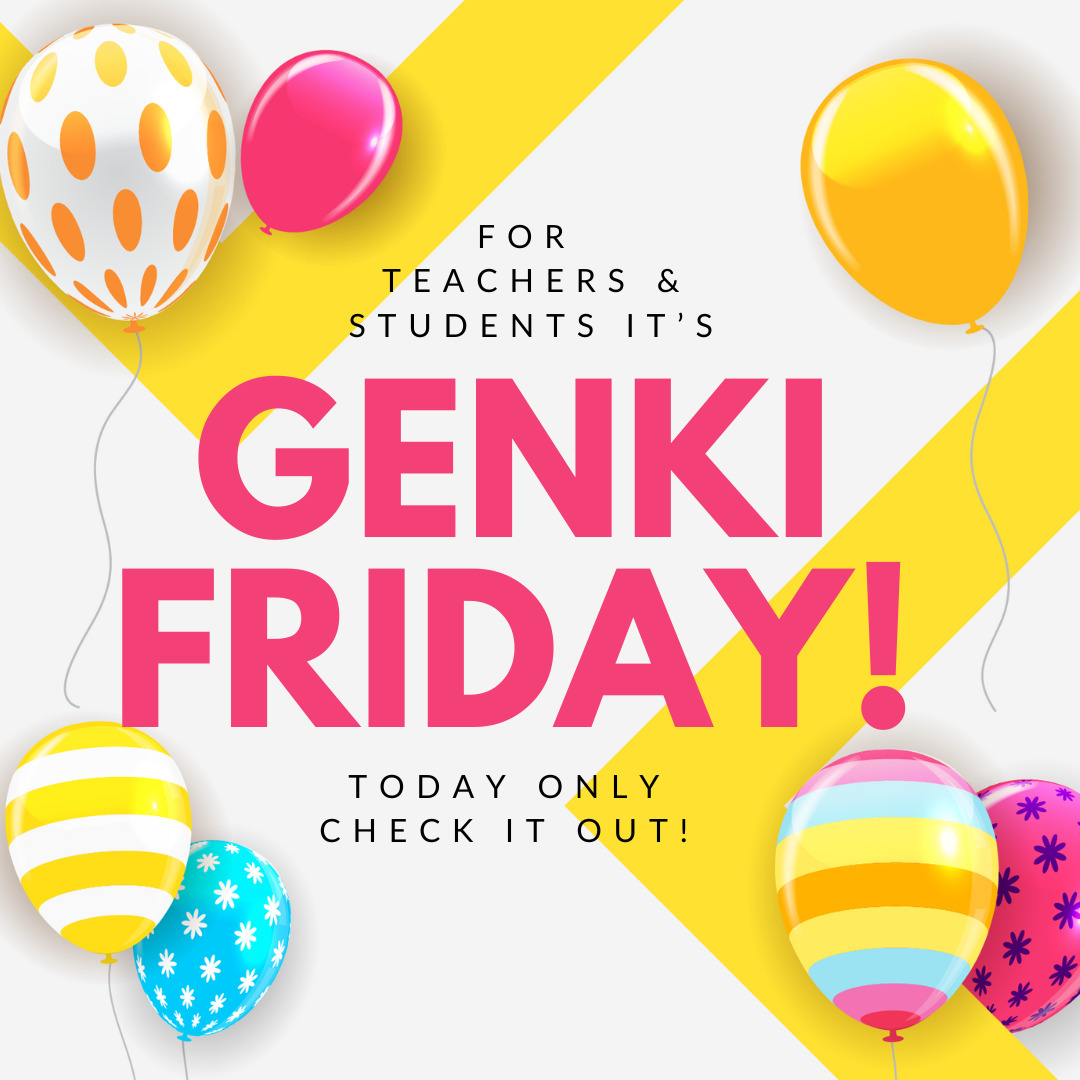 I hope you had a fantastic Genki Black Friday!
The Black Friday offer on the Students' Set is still on for a couple of days. 
If you want more, the Genki English Teacher's Set is a bargain year round!
Or if you want more students for your teaching business then check out the Genki Business "Get 100 New Students" Course!