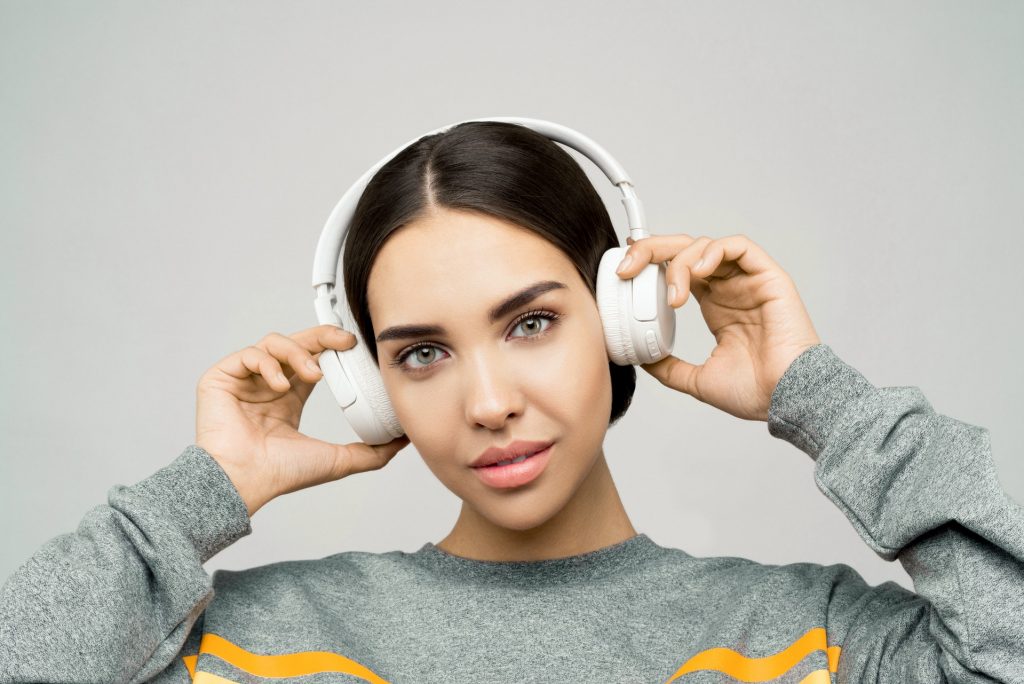 Over in one of my teaching groups a student was doing research and was asking for teachers' views on using songs in the classroom.   As you can tell I've done quite a bit on this topic over the years,  so here are my answers which I thought you might find useful!
1. What are the benefits of using songs in English language classes?
Here are some of the benefits of using music in general:
– For younger people music is a huge part of their life and identity.   Hit songs are written in a very specific way and we can harness that power for our classes too.
– Music is the easiest way to change the energy of a class to what you want it to be  (think nursery rhymes vs. meditation tracks if you want to send students to sleep vs. upbeat songs to get them awake)
– Singing together promotes social cohesion in class (like in big concerts.)
– Imagine your favorite movie without the soundtrack – would it be as powerful?
Then for learning English in particular:
– If everyone in the group is singing out loud, it's much easier for shy students to join in and feel less self conscious than if they were singled out to speak alone.
– "Ear worm" melodies stay in your head for a looooong time (think of the radio hit that keeps going around in your head!) If you can link those to an English phrase or grammar or vocab, that stays in your head too.
– If the song is designed with only the target language of the lesson in mind the song can be the quickest & most efficient way of reviewing language throughout the week.
– If the music is amazing you can listen again and again and again and it's still fun and enjoyable i.e. you get much more listening practice.
2. How can we use songs in English language classes?
– Music for "decoration" or just listening in class tends not to be a very good use of time.
– If it's the right songs then singing the song together in class is the best way for all the reasons above.
– To aid long term memorization the students listen at home during the week as "homework."
– As with regular music lessons you teach the song "acapella" (without music) first then you get the full emotional impact when the music is brought in.
3. What should we consider when choosing songs for English language classes?
– How tightly the language of the song ties in with your target language. If you have a song that is specifically written to learn that English point then it's much more effective than a song that just has a few phrases that are useful.
– What energy level are the students at right now? What energy level do you want to get them to? This determines which energy level of song to use.
– The quality of the sound system. In general the clearer and more encompassing the sound the better the emotional response.   If the music surrounds you it's very hard to resist changing your mood to match the music you hear!
Hope that helps, as I say I've spent quite a while on this topic so if there is anything else I can help with then please do let me know!   You can see examples of my music throughout the site here, on my Youtube channel and of course in the Teacher's Set. 
Be genki,
Richard