First of all I am totally thankful for all your amazing comments on the first Teacher Training Video – thank you!!!
And to bring a little of that gratitude to your own classes, here is one of my favorite songs for this time of year:
For those of you awesome enough to have the  Teacher's Set you can find it in the holidays section and here is the lesson plan.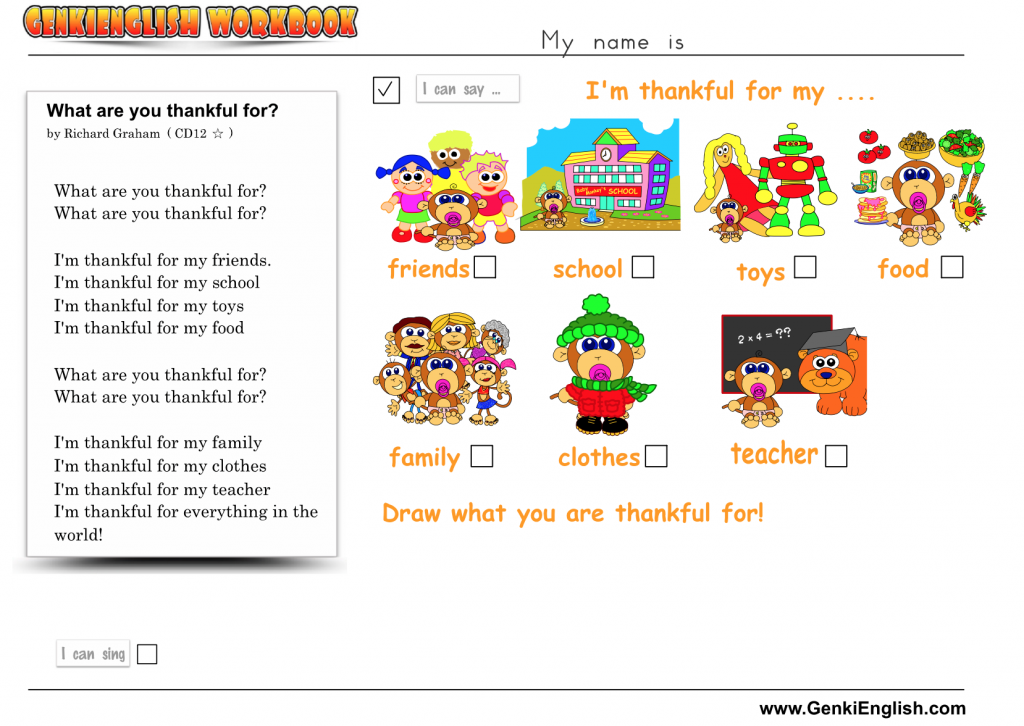 Ninja Tip:  The Evaluation Worksheet is in the Halloween Worksheets Book,  yeah I know, I should have put it in the Christmas one! 
Have a great Thanksgiving next week!
Be genki,
Richard
P.S.  If you are loving the gratitude mindset in this, do check out all my other teaching mindset tips in this video!