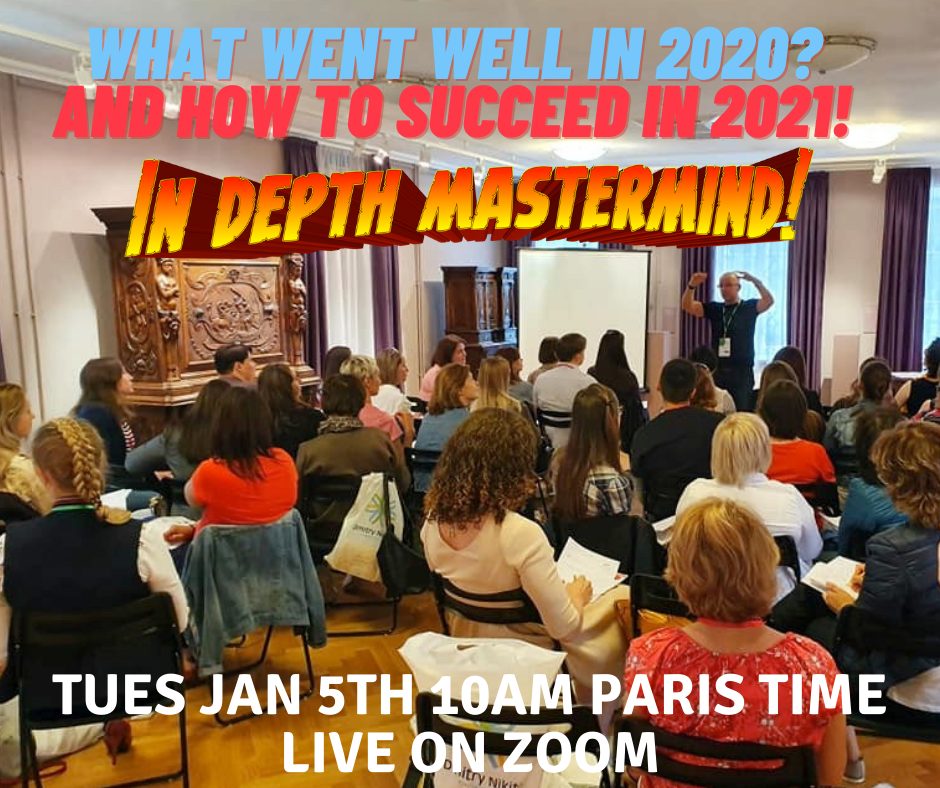 Even after 20 years teaching online I think we all learnt a heck of a lot in 2020!    It certainly has been a "K" shaped recovery with some teachers & schools going under and others having the best year ever.   So what better way to share what we learnt, what went well and what not to do,  and also plan together for 2021, than a group zoom Mastermind call?
We'll be following the Tony Robbins Mastermind format, we'll start at 10 AM Paris Time on January 5th and the focus is on what we learnt last year and how we can use that to have an amazing 2021.    There will be break out rooms and of course you can ask away with any questions you have.
We'll aim to go on for around 90 to 120 minutes but if last year's calls are anything to go by we had so much great stuff coming up that we did a follow up session the week after too!   Hopefully we won't need that this time but you never know!
The session is free for Genki Business group members and I'll have the zoom details in the group very soon.
If you're not a Genki Business group member yet, check out the details here, I'm pretty sure you'll make back the investment even with just this one session.  However be sure to sign up before Monday evening.  If you leave it till Tuesday morning there is a chance I might not be able to get you in in time!
See you on Tuesday!