We had a quite a lively discussion about fonts for the Days of the Week the other week.
Gaz has been hard at work finding alternatives.  But which one do you like the best?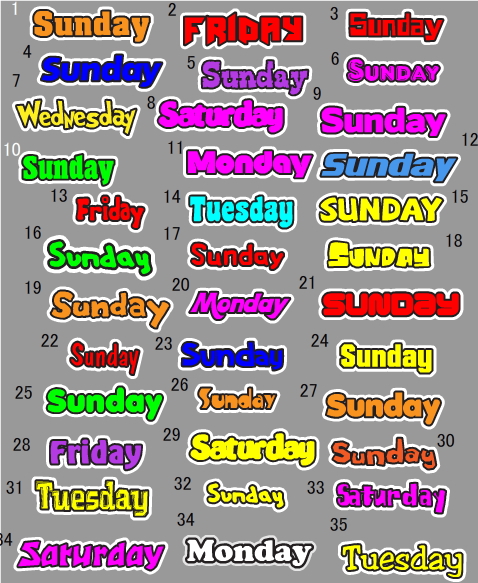 If we get an answer quick I'll upload a special present for you!
P.S. the winner of January's comment competition was Kobekid – well done!  February's competition is now on, so help choose your favourite font above and you might end up winning a Genki English CD!