It's a bit chilly outside!
So what better time to do the Winter Sports lesson (song + game + worksheets etc.!)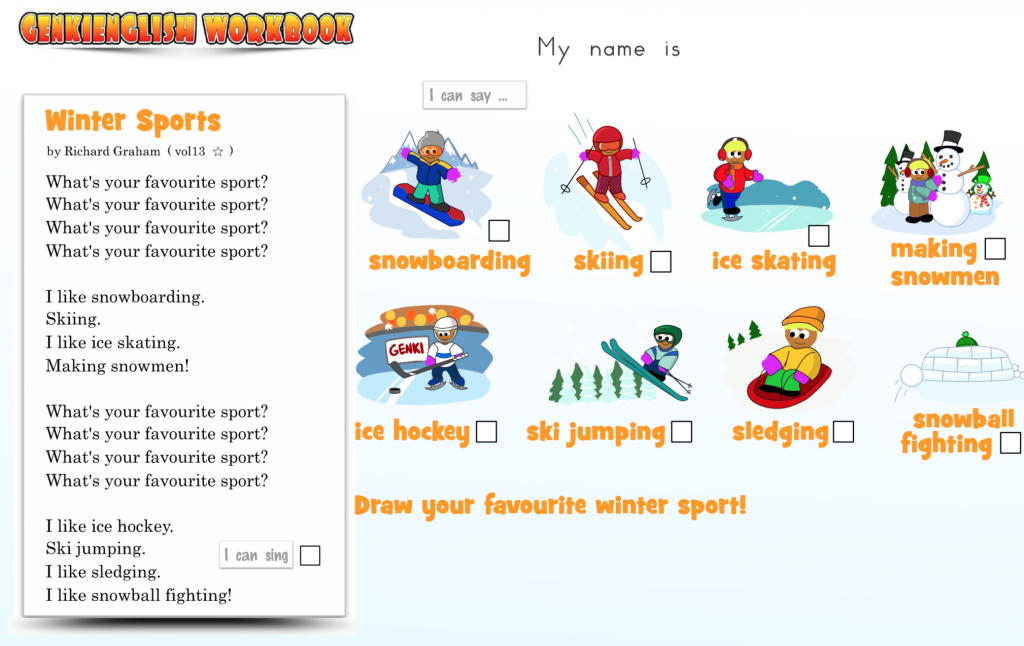 Or the Winter Clothes Lesson: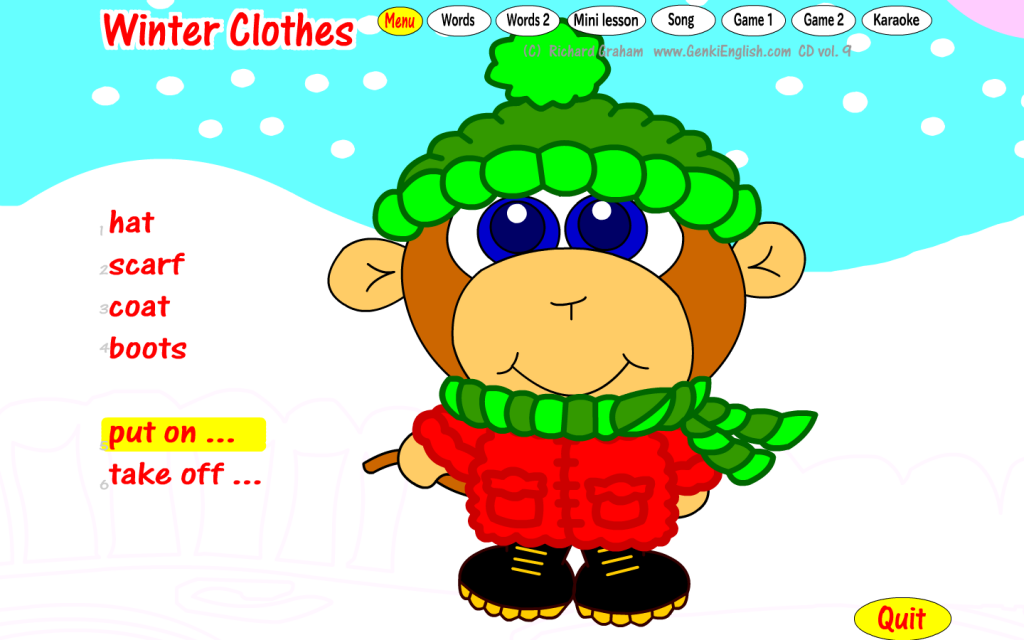 Ninja Tip:  Notice how the song demo on the Winter Clothes page works on iPhones now!  Is that useful to you?
Or indeed, some body parts with building a snowman?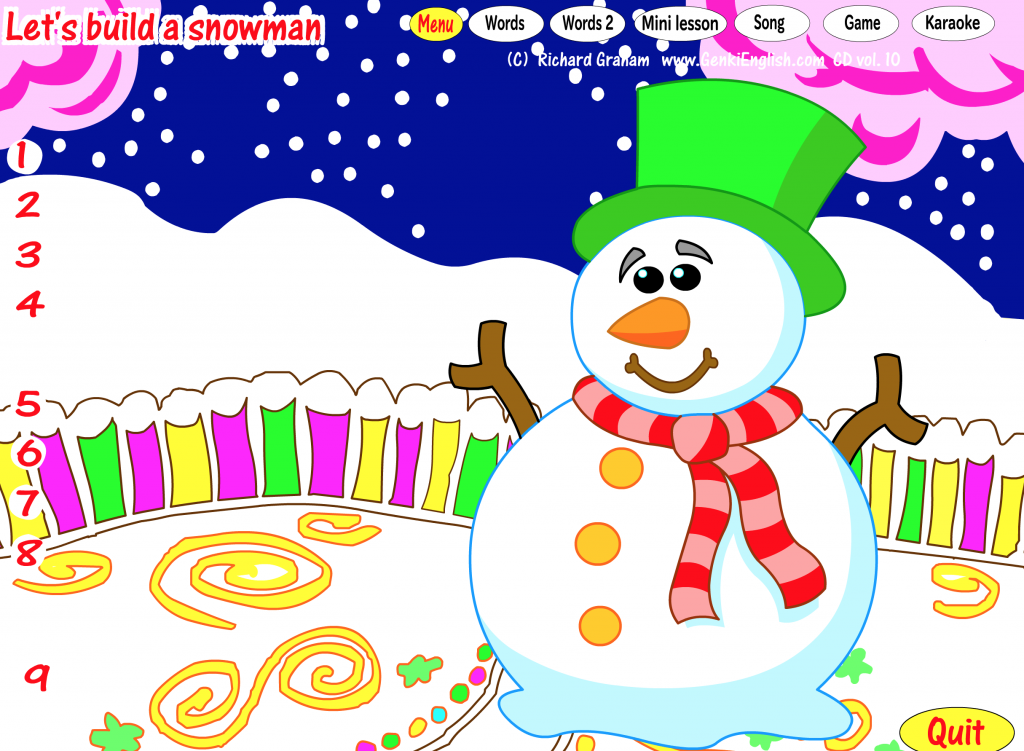 Or ….. if you wanted to go totally in the opposite direction,  you could also dream of being on a sun kissed island and warm yourself up with the summer beach song!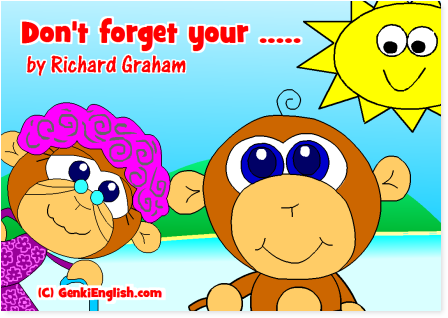 Stay warm & be genki!
Richard