What's the weather like in ...?
Target Language: Weather
Target Grade: Elem 3 to adults
Preparation: A4 copies of a world map for each group. One print out of this page. One big classroom size World map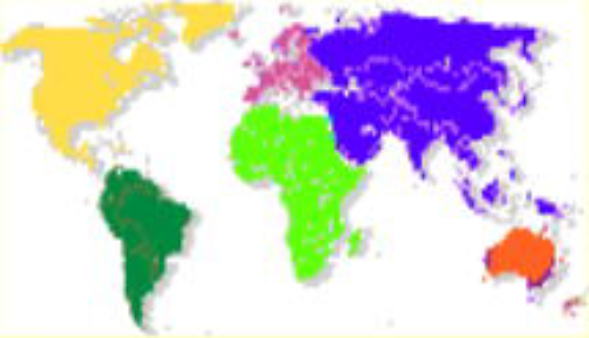 www.GenkiEnglish.com
| | | | | |
| --- | --- | --- | --- | --- |
| Peru | | South Africa | | India |
| | | | | |
| China | | Australia | | |
| | | | | |

This is a great game for practising the weather and gets the kids thinking!

1. First of all teach some weather words.

2. Put the kids in groups and put a large World map on the board.

3. Give each group a smaller map of the World. Each map has the 8 countries here marked.




4. In their groups the kids have to decide which country has what weather. They draw a picture to mark this weather on the country. It's up to you to decide how detailed to do this e.g. "It' sunny" or "It's 24 degrees" or whatever.

5. When the kids have finished everyone turns round to look at the board.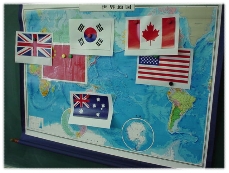 Feel free to choose which countries you use!

6. The teacher chooses one country and one person from each group stands up and says what weather they chose for that country. The teacher writes, or draws, this on the board.

7. When all the groups info is in the teacher reads out the info from this page ( make a print out of it beforehand!) of the real weather there! If it's Autumn or Spring time you might have to do a bit of creative adjustment to make it a bit more fun if all the countries end up saying "cloudy" or "fine"!

8. The nearest group to predict the correct weather wins that country and one point!

9. Repeat again from 6, this time asking a different kid from each group.

10. The group with the most countries at the end of the game has won!

This is a great game for not only English practise, but getting the kids to work in groups and actually thinking about the English they are using. Using real-time weather info that you got only minutes before makes the kids really excited. You can also use it to explain the differences between individual countries of the UK. Or you could even play the CNN or BBC World Weather forecast to them, great listening practice!


Enjoy and be genki,

Richard

---
Readers' Comments
I would like to do this game but with different countries. I tried to make my own weather widgets on my own website so I could go to that link and print the page before my lessons....... but I had a hard time! How did you manage to create those weather widgets? Thanks for your help! - Stephanie

Here you go http://www.weather.com/services/oap.html Enjoy! - Richard




Sign up to get my top tips, games & hints via email!



Copyright (C) 1999/2021 by Richard Graham www.GenkiEnglish.com