! ESL EFL English site for elementary school kids, with free MP3 songs, games and teacher training >
Page in Japanese




A4 Flashcards
(What's this?)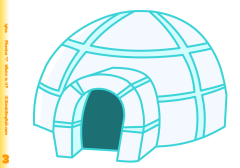 And here are the minicards.

I wrote this song to illustrate the phonics "i" sound for the Genki Phonics Course
It's also a good introduction to the "Thumbs Up, Thumbs Down" game from the phonics training video.
And it also works as a great stand alone song for learning"Where is it?" and "Is it in ... ?"

There is also a Hip Hop Version with different vocab for older kids!



---
Reader's Comments



I love it! And it is stuck in my head……

- Kristin

Richard, thanks! The song is awesome!My two-year-old son is singing it too now )) - Natalya



Very catchy! It stays with you all day! thanks Richard!

- Nena



Very cute! I personally really like the hip-hop version as well. - Margit




Copyright (C) 1999/2014 by Richard Graham www.GenkiEnglish.com