! ESL EFL English site for elementary school kids, with free MP3 songs, games and teacher training >
Online Games to Learn English!
Teachers: Full Genki English Online Homework

Phonics Matching Pairs Games









For teachers / parents: What is Phonics?



Sample Games from Genki English CDs
For homework: play before each lesson to learn all the words.
In class: Everyone gets on a different computer, race to see who finishes first!
Click here for the Teachers' Notes.

If you speak English and find these too easy, try the Korean or Japanese games.
You'll soon see how the English games can really help your students!


Games from the other themes are in the Genki English Teacher's Set.
(CD versions contain more recordings and a mix of accents)
Click here for the Teachers' Notes.




Extra Games




Cooking Corner



Magic & Fortune Telling


Hip Hop Games ( higher level)

Cool English Phrases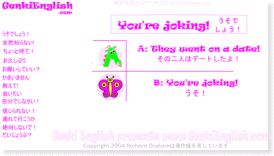 Teacher's Set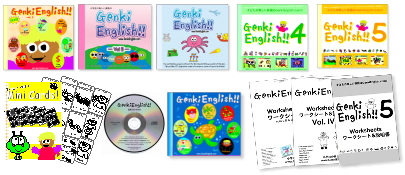 Plus there are lots more computer games in the Genki English CD Set!





Copyright (C) 1999/2013 by Richard Graham www.GenkiEnglish.com