! ESL EFL English site for elementary school kids, with free MP3 songs, games and teacher training >
Page in Japanese

Genki English VIP Owners Club
Free worksheets, flashcards & more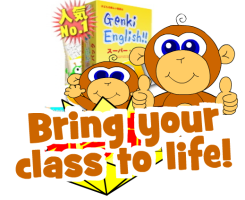 When you buy your Teacher's Set you not only get the great songs and software, you also get VIP access to the website.

You'll find your username and password in the email we sent with the order,.
(Check the spam folder if you are on Yahoo or Hotmail)

To find all the worksheets

1. Go to the curriculum page

2. Click the song/lesson you want to teach

3. You'll find all the worksheets for that lesson on the right hand side of the page.

Just put in your username/password when asked.

It's really simple!



Here's just some of what you get ....


Hundreds of A4 Themed Picture Cards for the Songs
VIP Members can now download pictures cards with the vocab from nearly all the themes. Simply click on a theme title on the songs page or the curriculum and you'll be able to print them out in glorious A4 (or larger!)








"Best of Genki English" VIP Members' eBooks
Some of the best Genki English extra materials prepared as pdf ebooks.
Perfect to print and keep on your desk for when you need them. VIP Members can simply click the titles below: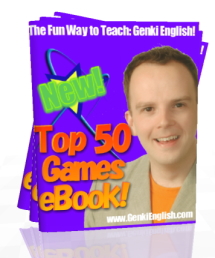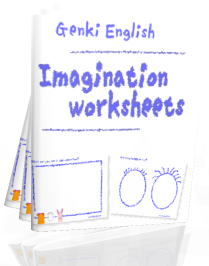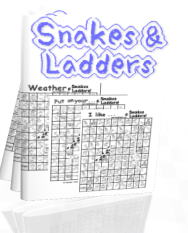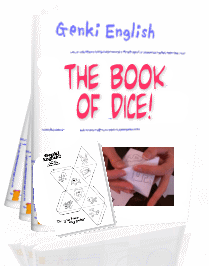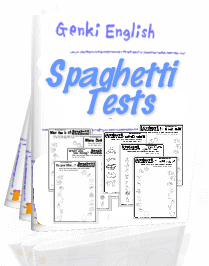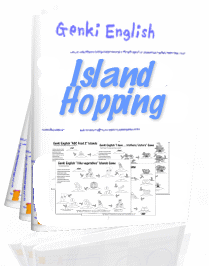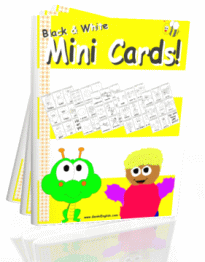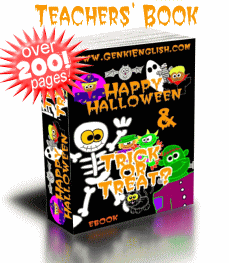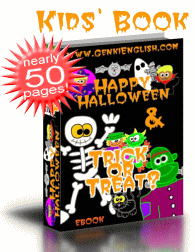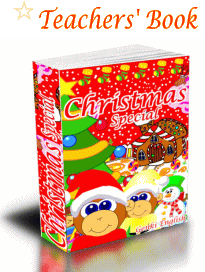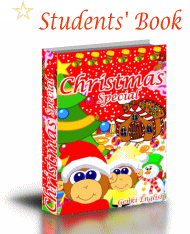 + new Game Cards for the Namecard Game.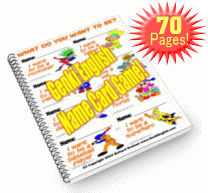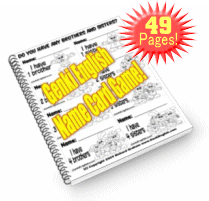 + New Genki Phonics course with Workbooks & Posters!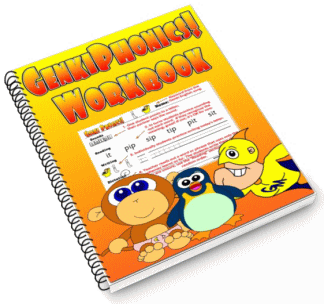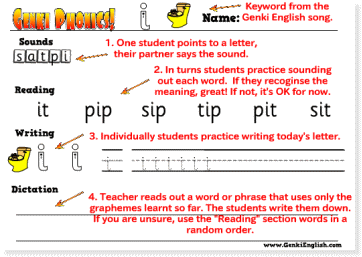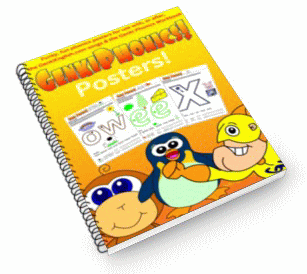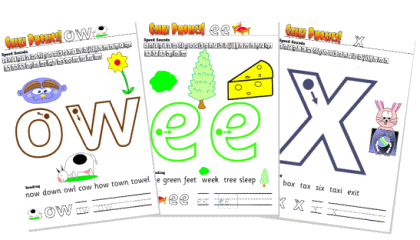 New "Photo Real" Flashcards
Extra bonus cards, perfect for older students.
Hundreds of Colour "Mini Cards"
By popular request, VIP Members can now download miniature versions of the picture cards. For each theme 9 cards are presented on 1 or 2 A4 sheets, along with some cool game ideas. Click for details.




Hundreds of Photocopiable Worksheets
As well as the printed worksheets in the Teacher's Set, you also get online access to hundreds of other worksheets. e.g.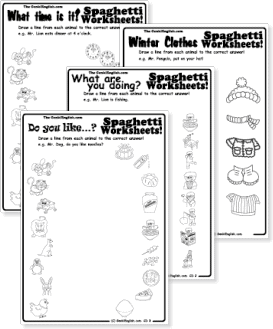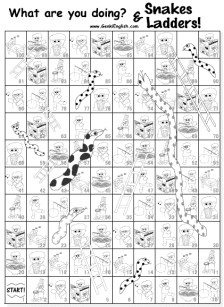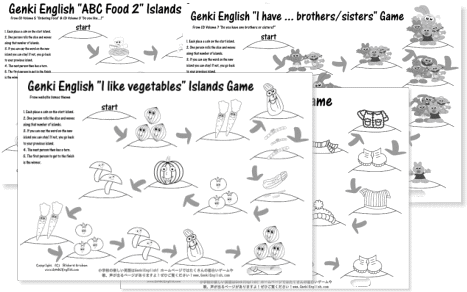 See the individual songs pages for more.

Thank you for Flossy in Austria for making this video of what she likes about being a Genki English VIP Member!



Bonus Song Downloads
Get the latest song downloads for free, usually these are sneak previews from forthcoming volumes, but you get them before anybody else and for free on the Requests & Beta Test area of the VIP Members forum.






Online & Printable Picture Books
Anyone can view these books online for free and VIP Members can download printable versions for your classroom!




Half Price Discount for your Students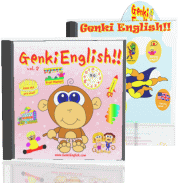 Once you are a VIP Member, you can order CDs for your students with a discount of 50% or more!
Click here for details.


VIP Members Forum & Discussion Board!
Ask questions, make a request or get help & advice about your teaching. Plus exclusive previews and downloads of new Genki English songs and materials!

Printable Homework Calendars
Great to decorate the classroom or to use with the Genki English Homework.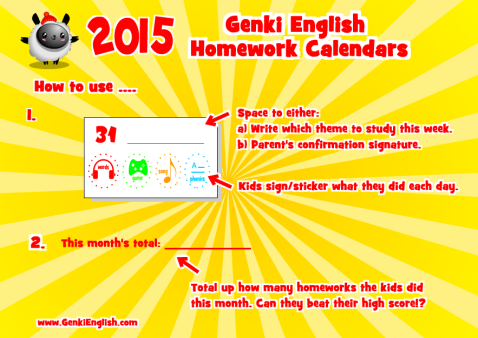 Lot's of people have written in asking for stickers, instead of an evaluation sheet, to give the kids when they have completed a theme. I haven't figured out a way to get actual sticky "stickers" to you, but here are a sheet of small pictures that you can then print out, cut up and using some glue, stick in the kids' passports!


There are more stickers scattered around the site as well!

And we also have some printable sticker cards:
Here's what you put on the back: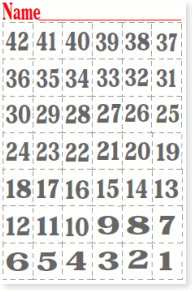 And you choose one of these for the front!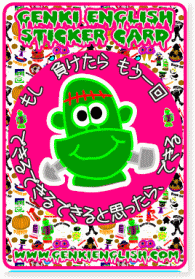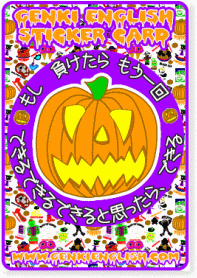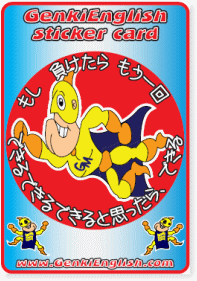 When the kids do something well, give them a sticker.
When they fill the card, they get a prize!







Word / Sentence Flashcards
All of the Genki English themes contain not only the key vocab, but all the words are introduced in sentence form. The repetition of the songs makes this easy for the kids to absorb effortlessly, but the aim behind it is to subconsciously give them several "lego blocks" that they can later recognise in other songs and then after several themes they can begin to form them into their own original sentences.

To help with this on the site there are now A4 flash cards of all the words used in the songs








NEW: Cooking Corner Worksheets!
These are really fun activities for using English in class. The cartoons are freely downloadable on the site, and for VIP Members you can print out the worksheets for each activity!

Genki English Card Game - Bonus cards
There are instructions and two free sets of cards to print out on the normal website and for VIP Members, here are two more sets of cards for a total of 34.
Enjoy!


Genki English Worksheets!
These are the same worksheets that you get in the books that come with the Teacher's Set or Superpack


General Introduction- Introduction (Japanese)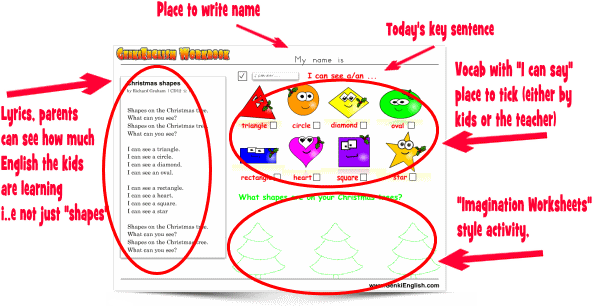 Here's how to use them!



1) Keep a copy in a "Teacher's File" for each class
Very often when teachers (or ALTs) change at the end of the year there is no record of what the kids have studied. This often leads to duplication of material which then leads to lack of motivation on the part of the kids! Keeping a folder with each of the lessons studied makes it easy to see what the kids have done, what they need to do and what they need to review!




2) After each lesson give a copy to each student
One problem often encountered is that students and their parents don't realise, or can't remember, all the English they've learnt. So I recommend that each child has an A4 folder (they're cheapest at the 100 yen store) and at the end of each lesson you hand out the sheet for that theme to every kid. The kids can then take these home to show their parents (who can then support the work at home) and they can see themselves how much English they can actually say and how good a teacher you are! Each sheet has space for a date and signature to make it more personal for the kids which equals extra motivation!




3) Print out a larger (A3?) copy to put on the classroom wall
Keeping a record on the wall of the class shows the kids how much progress they have made and you'll probably find that at lunchtime and in their break time they'll test each other to see how many of the words they remember!! This is very effective as the kids can constantly review the English, even when you're not at the school! Then when you are there you can spend more time teaching new stuff, and less time reviewing the previous lesson! Over the year the wall will fill up and really give the kids a sense of achievement.

Enjoy and be genki,

Richard


And here are the brand new versions...

Volume 12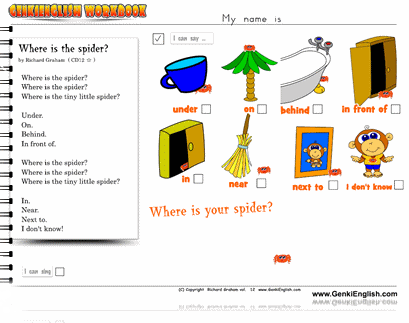 Pirates & colours, Where is the spider?, Make a monster, Skeleton Soup
I want to be a .., Haunted House, Thanksgiving, Gingerbread Man,Shapes


Volume 11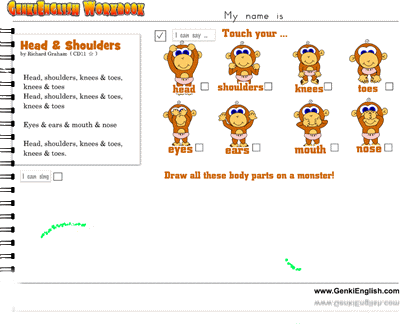 I am a Robot, Treasure Adventure, Summer Clothes, Heads & Shoulders
Shapes, Pronouns II: Look at me!, Days of the Week, School Subjects


Volume 10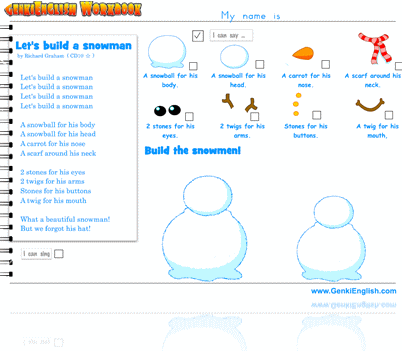 Apple Bobbing, Trick or Treat, Let's build a house, Gingerbread House,
Build a snowman, Colours, Where are the...?, Happy New Year
Get Well Soon


Volume 9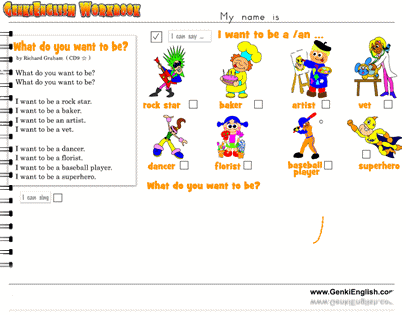 I'm a superhero!, Can you speak...?, I, you, me, he she, pronouns
Excuse me, are you?, Winter Clothes, Eat! Drink! Dance!,
I want to ....., I want to be ...?


Volume 8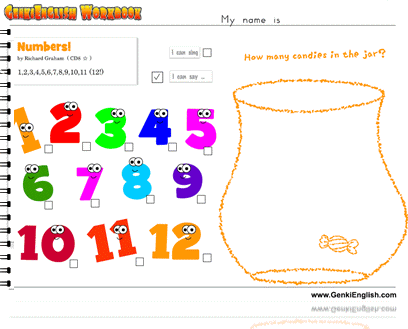 I like animals!, I like vegetables. What's your favourite flavour?
Numbers 13 to 32, Hip Hop Numbers, Do you like animals?
Numbers 1 to 12, How many?


Volume 7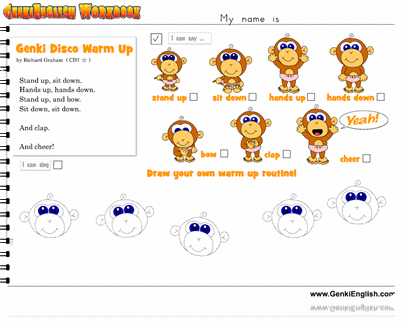 Disco Warm Up, Breakfast, Brothers or sisters? What time is it? Pt 2
It's not bad, it's good! Come on, Come on! Can you kick?
Rooms of the House, Phonics abc song


Volume 6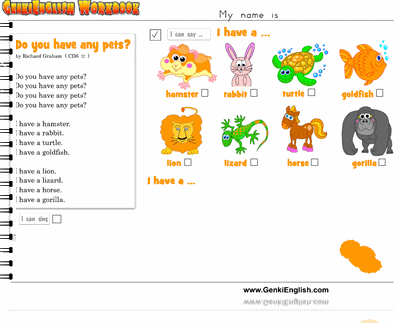 Do you have any pets? Easter Egg Hunt, Happy Halloween
What would you like ...?, Where do you live?, Make a Face
What can you see under the sea?


Volume 5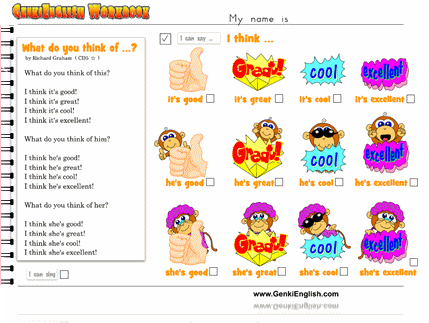 When, When, When? How do you say ... I can do it!
Creepy Crawlies, Ordering Food Part I, Ordering Food Part II
Favourite ... ? What do you think? Under, on, in


Volume 4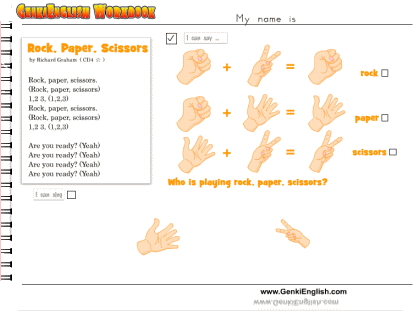 Rock, Paper, Scissors, Doctor, Doctor! My ... hurts!, Animals
What do you do?, Where, where?, Bigger, please!, Mr Octopus
Genki Christmas


Volume 3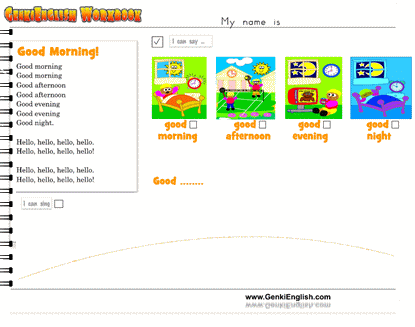 Good Morning, Sports, Do you like food?, Months of the Year
Transport, Adjectives Guessing Game, More Questions, I'm thirsty!


Volume 2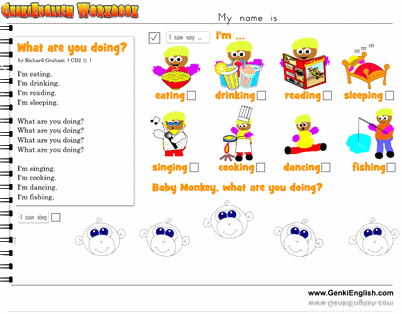 How old are you?, Fruit Market, What time is it?, Colours
Where are you going?, What are you doing?, Baby Monkey Family
The Monkey Family, Rocket Launch


Volume 1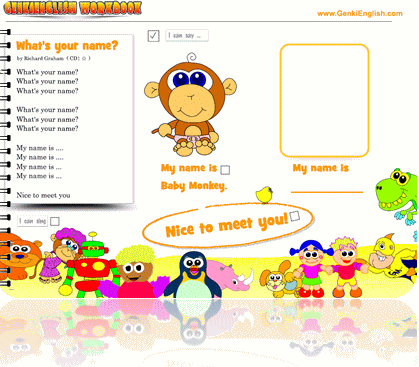 What's your name? How are you? Left and right How much?
Thank you! What's the weather like? How's the weather?
Where are you from?





Plus there's lots more being added all the time...


As usual, if you have any questions or comments then please get in touch. If there are any requests of things you'd like to see then send me an email.



Terms of Use

1. These worksheets and materials are copyrighted by GenkiEnglish.com You make not make copies for other teachers, however you may make copies of the printed material for use in your own classroom. This includes making printouts for your students to take home.
2. Your Username and Password are for your own use only and may not be shared with any other parties.
3. Failure to follow these rules may result in the suspension of your password and username.
4. This service may be withdrawn or changed at any time due to security, technical or other reasons.


Basically I want to make this area a big "Thank You" for supporting us, if everyone plays fair hopefully there'll be a lot more on the Members page in future!




VIP Members Club Frequently Asked Questions


Q: I have my username and password, but can't log in. Help!
Your username and password are case sensitive. Usually the password is lower case and the username is upper case, double checking these usually sorts this out.

Q: Sometimes downloading the larger song files takes a long time, how can I make it work quicker?
When we release a new song into the VIP Members Club many people download the song during a short period. As these files can be quite large, downloading may be slower than usual. We apologise for this and are trying to find a way to improve the system. If possible, then downloading the song outside of Japanese evening hours may help.



Have you have any more questions then please get in touch!

Be genki,

Richard


Copyright (C) 1999/2014 by Richard Graham www.GenkiEnglish.com