Get more students & 10x your income without working crazy hours or sacrificing your precious family time
⏰ 2019 enrollment is OPEN until Midnight August 29th. So be sure to sign up before then!
What would it be worth to teach only the English that YOU want to teach?
To have only the students and parents that love what you do?
And to earn a fabulous income whilst doing it?
$10,000?  $20,000? $50,000 per year?
Well, this online course is going to cost you nowhere near that and you can do it from the comfort of your favorite chair 🙂

And here's the transformation you'll achieve….
I've helped teachers just like you, from all over the world, realize their dream and actually start, or grow, their very own English schools.
And now I've put all that knowledge and experience into this course for you.
Whether you are wanting more income,  more free time, less stress or a better quality of students, we can help you get there.
You could spend a fortune on business training or marketing courses  but they wouldn't focus on you and how your English teaching or English school really works.  You're going to learn all the secrets, techniques and background work that I have learned traveling all over the world and talking to the most successful language school owners.   They love to share their ideas and I'm simply passing them on to you 😀.
The whole course is run on Facebook with each week featuring one 60 minute pre-recorded video with the core skills you need to take your school to the next level.  You can watch as each one is sent out, or review it later if your schedule is a little hectic.  Plus I'll be in the Facebook group every week to answer your questions and get you up and running.
WARNING:  You will have to do the work.  Results don't come if you don't put aside the few hours each week to get things done!
So if you are the type of person who wants to make a difference to their teaching and school right now,  this is what you'll be doing ….

Module 1: 💵 😇 Business Basics
How to start your school and the techniques & mindset I used to go from 1 student to now millions.  The foundations and outlook you need.   Plus learn the mistakes I made and how you can avoid them.  This is going to save you years of time!

Module 2:  📈 The "10k Pricing Plan"
No more guessing on how much to charge.  With the "10k Pricing Plan" you'll take away all the stress and know *exactly* what to set your prices at.   The peace of mind and good nights' sleep this will bring you is worth the whole price of the program for many people.

Module 3: 📣 How to Market your school & Get the word out there! Marketing tips from the top schools
Standing outside with fliers isn't going to work anymore.  I'll show you the top marketing ideas,  many of them zero or low-cost that the best schools from around the world are using to get 100s of new students right now.

Module 4: 💪 The best school starts with the best you

It sounds all "hippy" and "woo woo"  but taking care of yourself is the best way to take care of your business.  I walk you through the strategies, mindsets and morning routines that some of the most successful school owners use.  If you want a stress free life, this is where you start.

Module 5:  👩‍👧‍👦 How to hire AMAZING staff – if you want to!
It's not about just hiring a "teacher,"  I'll show you how to hire a team of SUPERHEROES who will take your school and your vision to the next level.  This advanced module is hard work and the benefits are enormous.  Or it might just show you that you'd much rather keep things simple on your own 🙂

Module 6:  🎉 Accountability:
It's all very well learning all these latest techniques, the trick is putting them into practice.  And we do that with COMMUNITY.    In the course you will have an amazing community of fellow teachers and school owners to keep you on track, to ask questions and you also have a  library of one-on-one video consulting sessions with school owners just like yourself so you can see their struggles, achievements and learn their strategies.
.

Bonus Module:  ⚡️ Online marketing and Online Teaching:
Want to teach and live on the beach?  Or get new students whilst you sleep?  Want Facebook to do all the hard recruiting work for you?   This module is for you.  I'll show you the techniques and strategies that are working right now,  and that I have personally paid 10s of thousands of dollars to learn, so you can market online or, if you wish, even start teaching online.
Plus bonus 🔥 HOT SEATS:


Each month we take one member of the course and have a 30 minute group "hot seat" where you can ask me questions and see how other school owners throughout the world are coping with, and oftentimes thriving, with the same issues you have in your school.   It's a huge confidence boost!
Update:  The hot seats are on a "first come first served" basis, so the sooner you get in the more quickly you can get your hot seat.  I also can't guarantee that everyone will get a hot seat – especially at the busiest time of year or when I'm traveling – but again it's first come, first served so get in as soon as you can!

Plus the amazing, exclusive 🙌 Facebook Community 
Master Minds are what make success.    And here you will have a master mind of fellow school owners and private English teachers from around the world to help you along your way.   You can either do the homework assignments privately,  or even better share them with members of the group to bring all their minds and hearts into your school and helping you thrive and grow.   Plus you can ask questions any time,  I'm in there nearly every week and very often the other members will have answered your question even before I get the chance 🙂
Plus ….  there will be a few more surprises for the 2019 course 🙂 
Rest Assured, 🏅It's all Fully Guaranteed
I don't know of any other video course out there specifically designed for school owners or teachers who want to start or grow their own business and I'm so thrilled with how the results turned out last year that I'm more than happy to fully guarantee it this time.   If you don't find it super awesome for your school,  just send me an email within 30 days and I'll give you your money back.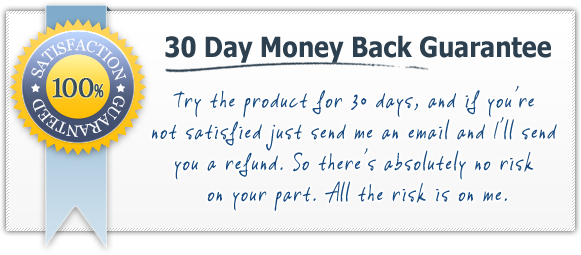 Check out what 😀 everyone else is saying about the program: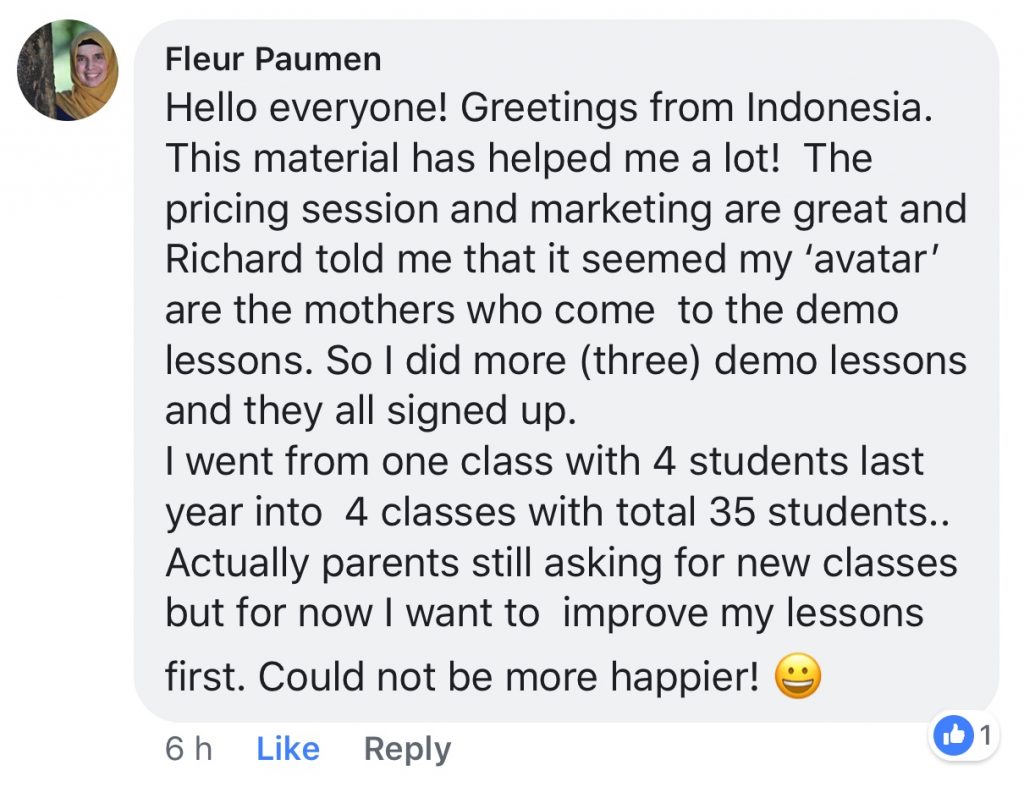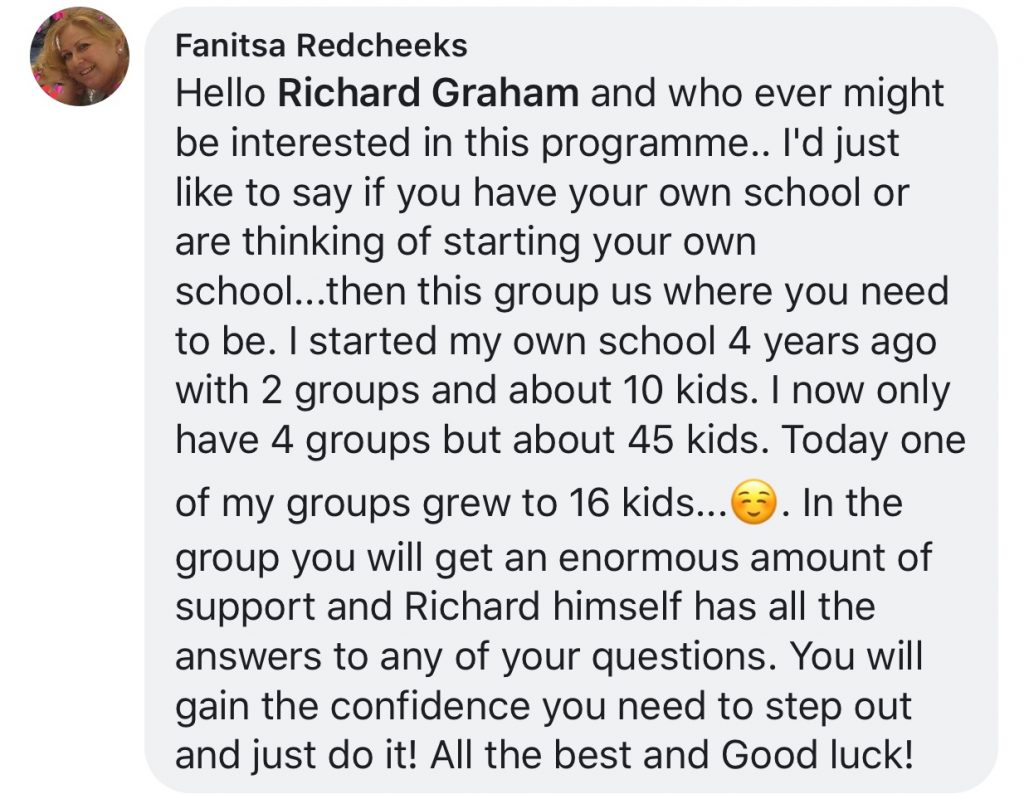 You are going to ❤️ love this – so get signed up & join us right now!
⏰ 2019 enrollment is OPEN until Midnight August 29th. So be sure to sign up before then!
Imagine what your teaching or school could be like with the right students, a waiting list of students and the income you deserve:
"10x Your Teaching Income" Genki Business Online Course Installment Plan
$297 x 4
Full Genki Business Online Course
+ Online Marketing Bonus Module
+ "Get Started" Quick Start Module
+ Your Own Group Hot Seat Call
Pay 4 x $297 monthly installments!
Top Choice
"10x Your Teaching Income" Genki Business Online Course
$997
Full Genki Business Online Course
+ Online Marketing Bonus Module
+ "Get Started" Quick Start Module
+ Your Own Group Hot Seat Call
"10x Your Teaching Income" Genki Business Online Course + 1 on 1 Coaching
$2997
Full Genki Business Online Course
+ Online Marketing Bonus Module
+ "Get Started" Quick Start Module
+ Your Own Group Hot Seat Call
+ 3 Months of Private One on One Coaching Calls with Richard
How does it work?
1. Make your payment.
2. Once everything is approved I'll add you to the exclusive Facebook group
3. Your whole life changes in amazing ways 🙂
Imagine if you only got one new student,  would the course pay for itself?  What if you doubled your teaching income?  Or what if you really did 10 times your current teaching income? How would that change things? A new car? A new house? More vacations?  What would that be like for you and your family?     So join us now, this is going to be one amazing experience!