Thanks for all the amazing feedback on the new site design yesterday – thank you!
One big request was to have all the VIP content available on one page.
There's quite a lot out there, but let's try our best!
P.S.  If you're not a VIP Member yet, you need to buy your Teacher's Set before clicking on these links! 🙂
2019 12 Month Homework Calendar
To keep students (and parents!) on track with the Homework Program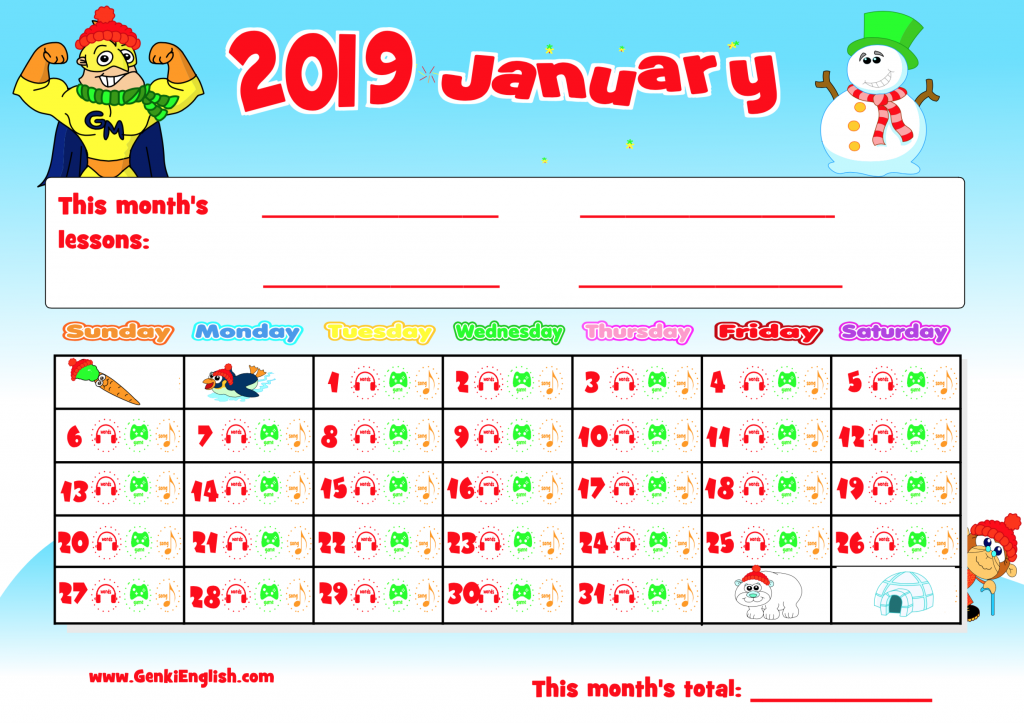 A4 Flashcards & Minicards
As there are so many of these, the best way to get the A4 cards and Minicards is to choose the lesson you wish to teach from the curriculum and print from there.
( Ninja Tip:  Don't print them all out at once, print them as you need them. Very often you'll find yourself using the computer more and more and not needing as many flashcards!)
 Classroom Rules
To set up your discipline with "The Agreement" pick out two or three of the classroom rules below: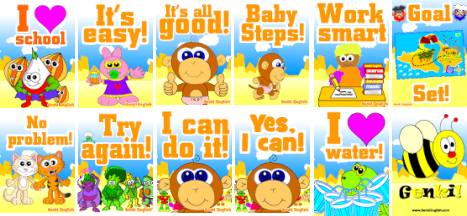 Imagination Worksheets
These worksheets work with the writing programme or as homework for pre-literate students.
Click here for video on how to use or click the worksheets below: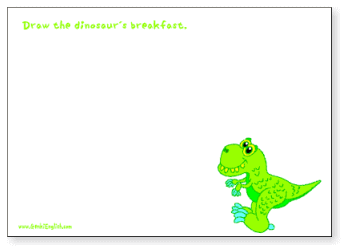 Evaluation Worksheets/Workbooks:
To go with the Homework Programme or just to hand out to parents to keep them up to speed on what you are doing.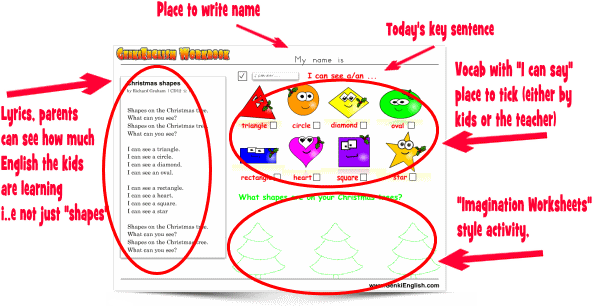 Volume 12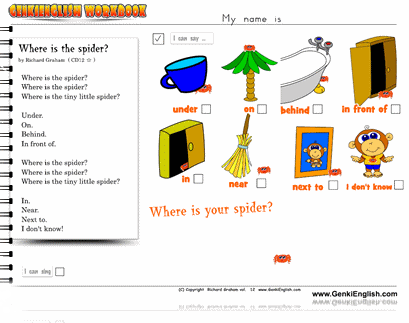 Pirates & colours, Where is the spider?, Make a monster, Skeleton Soup
I want to be a .., Haunted House, Thanksgiving, Gingerbread Man,Shapes
Volume 11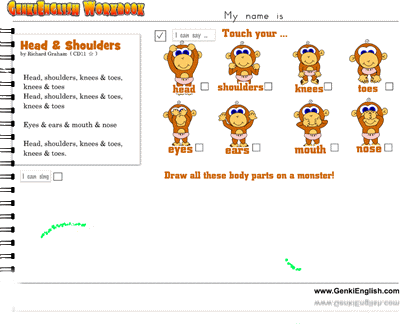 I am a Robot, Treasure Adventure, Summer Clothes, Heads & Shoulders
Shapes, Pronouns II: Look at me!, Days of the Week, School Subjects
Volume 10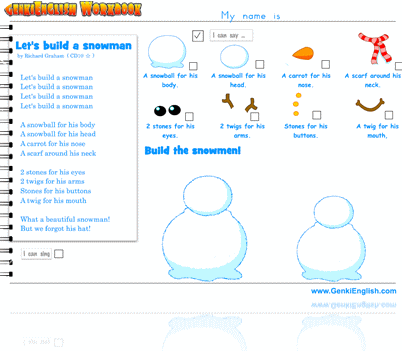 Apple Bobbing, Trick or Treat, Let's build a house, Gingerbread House,
Build a snowman, Colours, Where are the…?, Happy New Year
Get Well Soon
Volume 9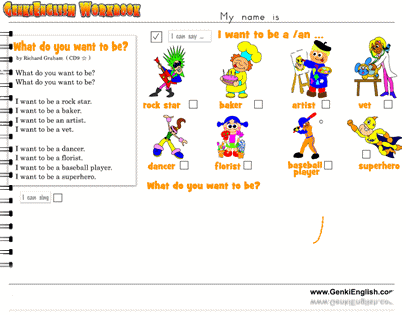 I'm a superhero!, Can you speak…?, I, you, me, he she, pronouns
Excuse me, are you?, Winter Clothes, Eat! Drink! Dance!,
I want to ….., I want to be …?
Volume 8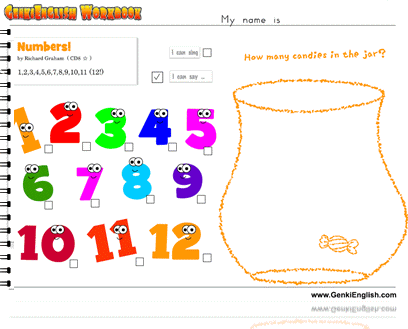 I like animals!, I like vegetables. What's your favourite flavour?
Numbers 13 to 32, Hip Hop Numbers, Do you like animals?
Numbers 1 to 12, How many?
Volume 7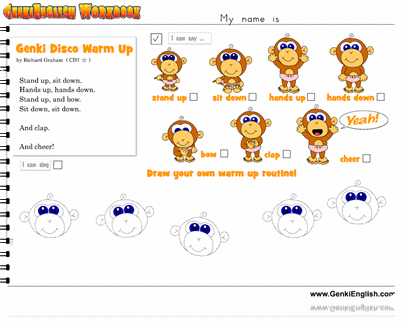 Disco Warm Up, Breakfast, Brothers or sisters? What time is it? Pt 2
It's not bad, it's good! Come on, Come on! Can you kick?
Rooms of the House, Phonics abc song
Volume 6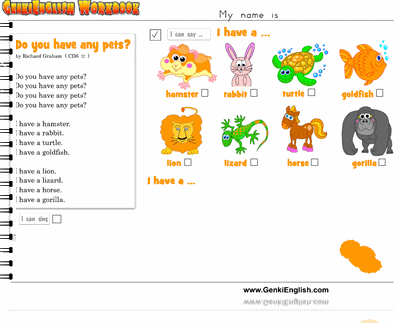 Do you have any pets? Easter Egg Hunt, Happy Halloween
What would you like …?, Where do you live?, Make a Face
What can you see under the sea?
When, When, When? How do you say … I can do it!
Creepy Crawlies, Ordering Food Part I, Ordering Food Part II
Favourite … ? What do you think? Under, on, in
Volume 4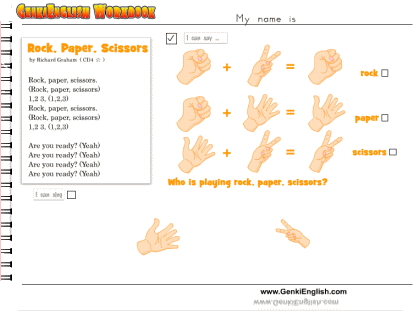 Rock, Paper, Scissors, Doctor, Doctor! My … hurts!, Animals
What do you do?, Where, where?, Bigger, please!, Mr Octopus
Genki Christmas
Volume 3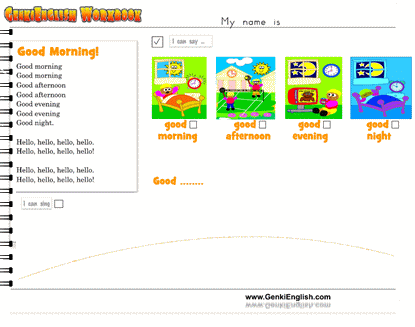 Good Morning, Sports, Do you like food?, Months of the Year
Transport, Adjectives Guessing Game, More Questions, I'm thirsty!
Volume 2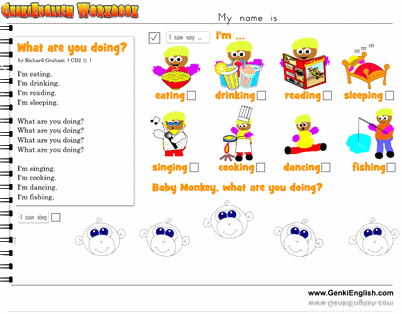 How old are you?, Fruit Market, What time is it?, Colours
Where are you going?, What are you doing?, Baby Monkey Family
The Monkey Family, Rocket Launch
Volume 1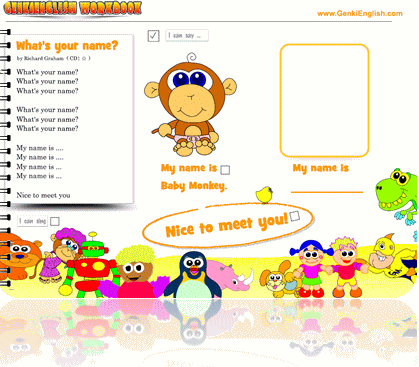 What's your name? How are you? Left and right How much?
Thank you! What's the weather like? How's the weather?
These also work in conjunction with the Homework Calendar: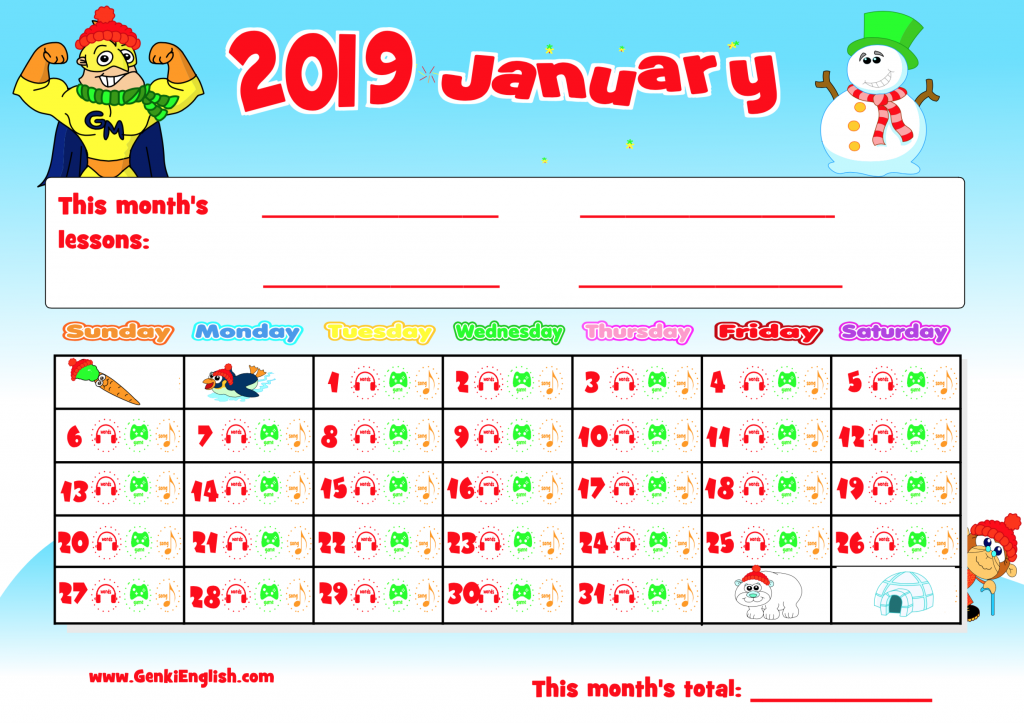 And passport: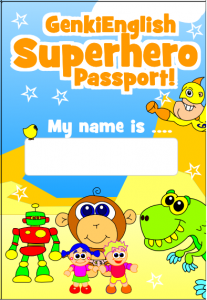 Put a message up on the VIP forum if you'd like your school logo on your passport.
 Phonics – complete reading program
Of course you get access to the full Genki Phonics course.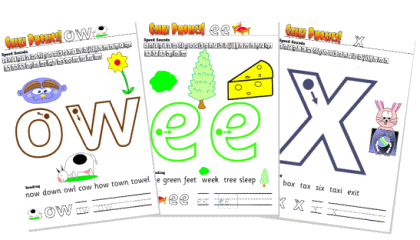 First we have the portrait A4 posters (with stories,) recommended for front of class use.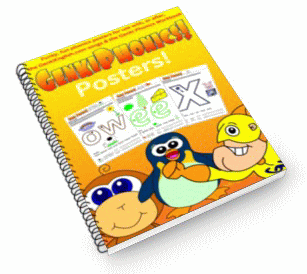 Then the landscape workbooks if you wish to give sheets to each student.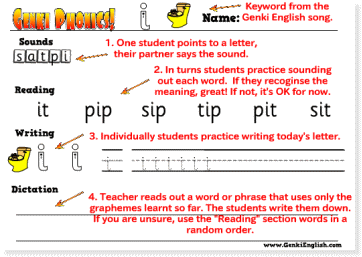 Check out the videos on the phonics page for how to use them.
NEW:  Here are mini phonics cards along with the first set of funky words!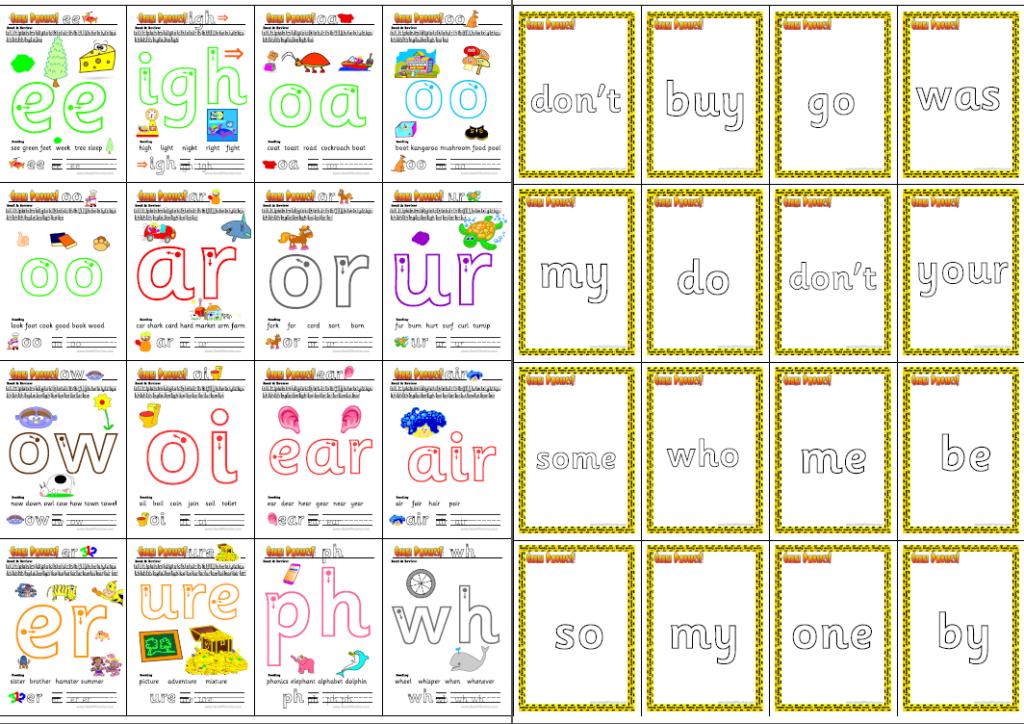 Here is the 3 page overview chart: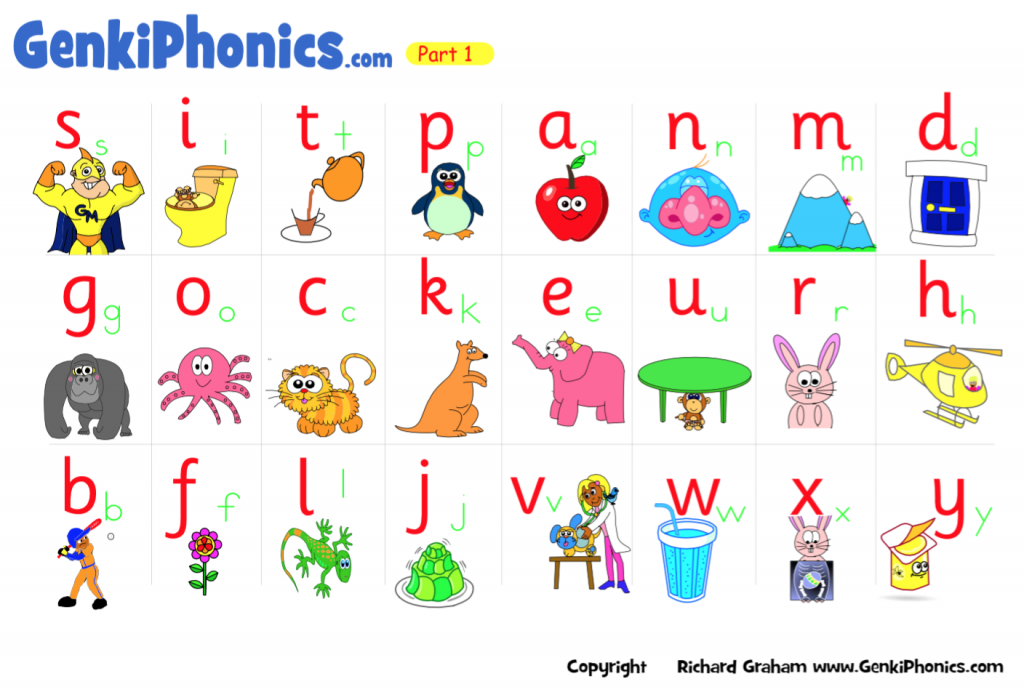 And the Snakes & Ladders Game: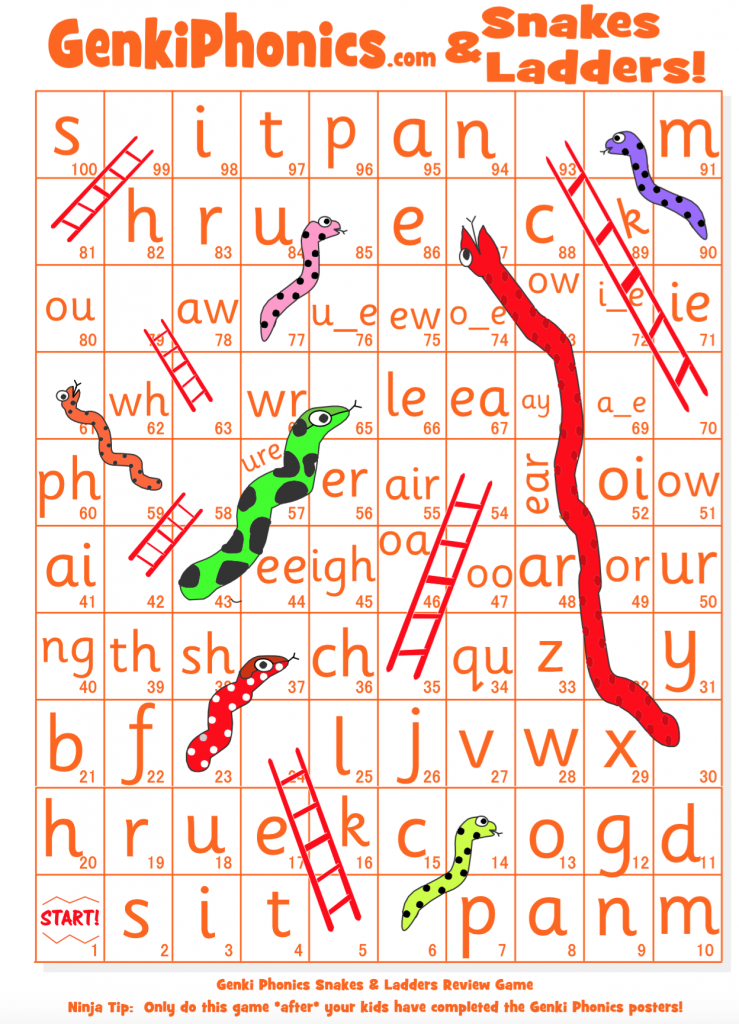 NEW:  And there is the new Genki Phonics Homework App for your students.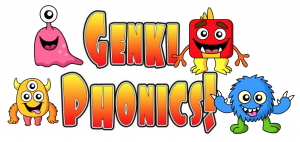 For Gamification of Your Classroom
Printable Game Avatars – how to use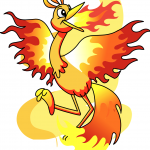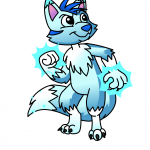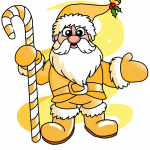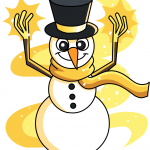 Books & Library
Ninja Tip:  If you're on an iPhone select "open in iBooks" you'll have them stored for offline use.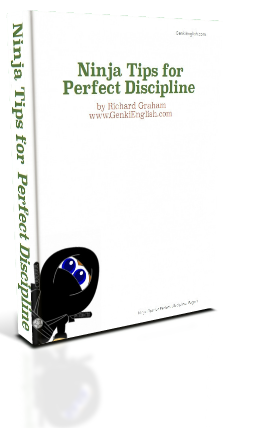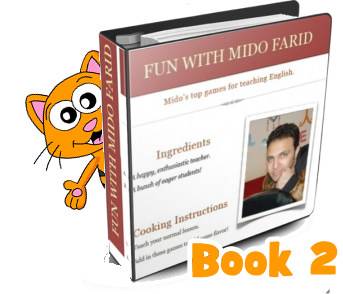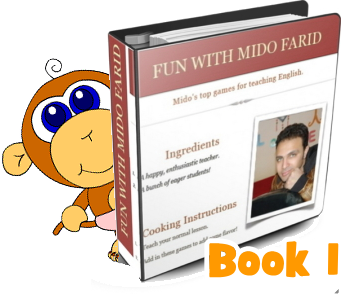 + new Game Cards for the Namecard Game.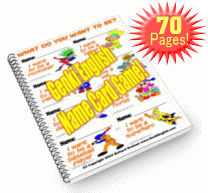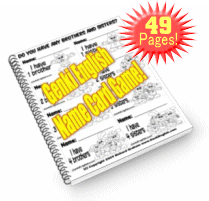 VIP Card Games
Just like its more famous cousin "Uno", this is a card game based on the traditional Crazy Eights game.
We have several versions available for you here, the classic "numbers + colours" version, a "family + vegetables" version and a prepositions version. This is the really cool part about the game, once you've taught each theme separately it's great at linking them together to make longer sentences.
Here are the instructions on how to play … and here are the cards.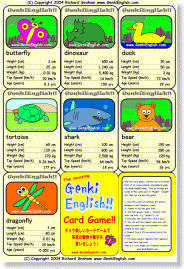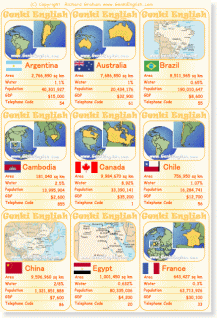 Basic Skills Workbook
If you're teaching Genki English everyday in pre-school, Amye has just put up a fantastic workbook of basic skills worksheets for you.
Adventure Level: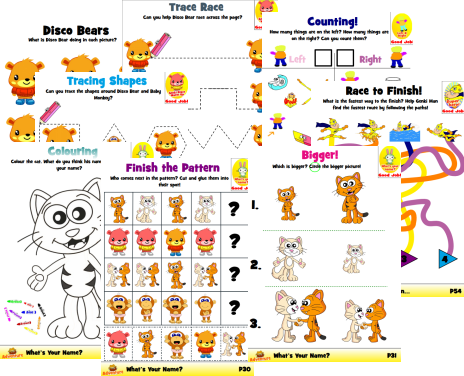 Brainy Level: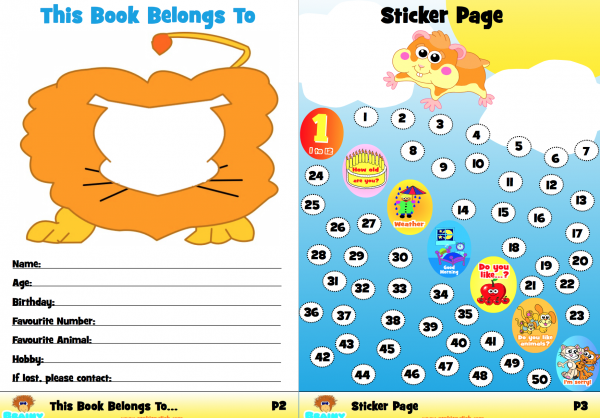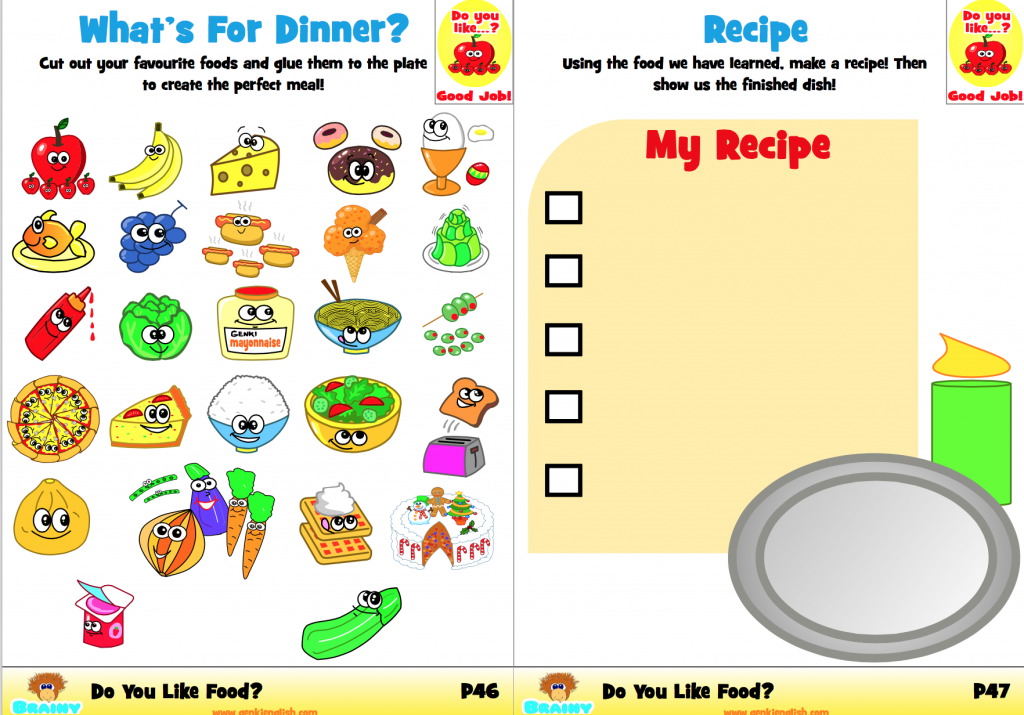 "Photo Real" Flashcards
Extra bonus cards, perfect for older students.
Plus there are lots, lots more as you explore the site,  try the links below to get you started!