Genki English Online For All Your Students On Every Device!

It's here!  It's taken a LONG time to get right but we finally have it for you – the FULL Genki English program for your students on iPhone, iPad, Android as well as PC and Mac!
Plus a gamified way to make them want to do it each week.
Just like having the best guitar at home for guitar students,  your Genki English students can now have the full Genki English experience on every device!
You can zoom through lessons and cut down on the amount of review time taken up in class.
And as you, the teacher, get a huge discount for enrolling your whole class, you can either pass that saving onto your students or add on your own commission – after all the students are going to save a fortune by getting results so much more quickly.
Ninja Tip:  You're also going to have to get ready to build your waiting list of students. Once other parents start seeing how fast your students are learning they are going to be seriously interested in joining you too! 
You can either "flip" your class, where the students learn the new English before they come to class.  Or, if you wish, you can do it as the more traditional way where the students use the Genki English software to review at home what you've done in class.
They have the full Genki English program..
On the "words" section the students can hit each word as many times as they like, listening to the many different ways of pronouncing the words until they master them all.  The computer has infinite patience and this seriously levels out the abilities of the students as the weaker students can replay, replay and replay each word or phrase as many times as they like.    Ninja Tip:  This also works fantastically well for adult students who want to improve their pronunciation!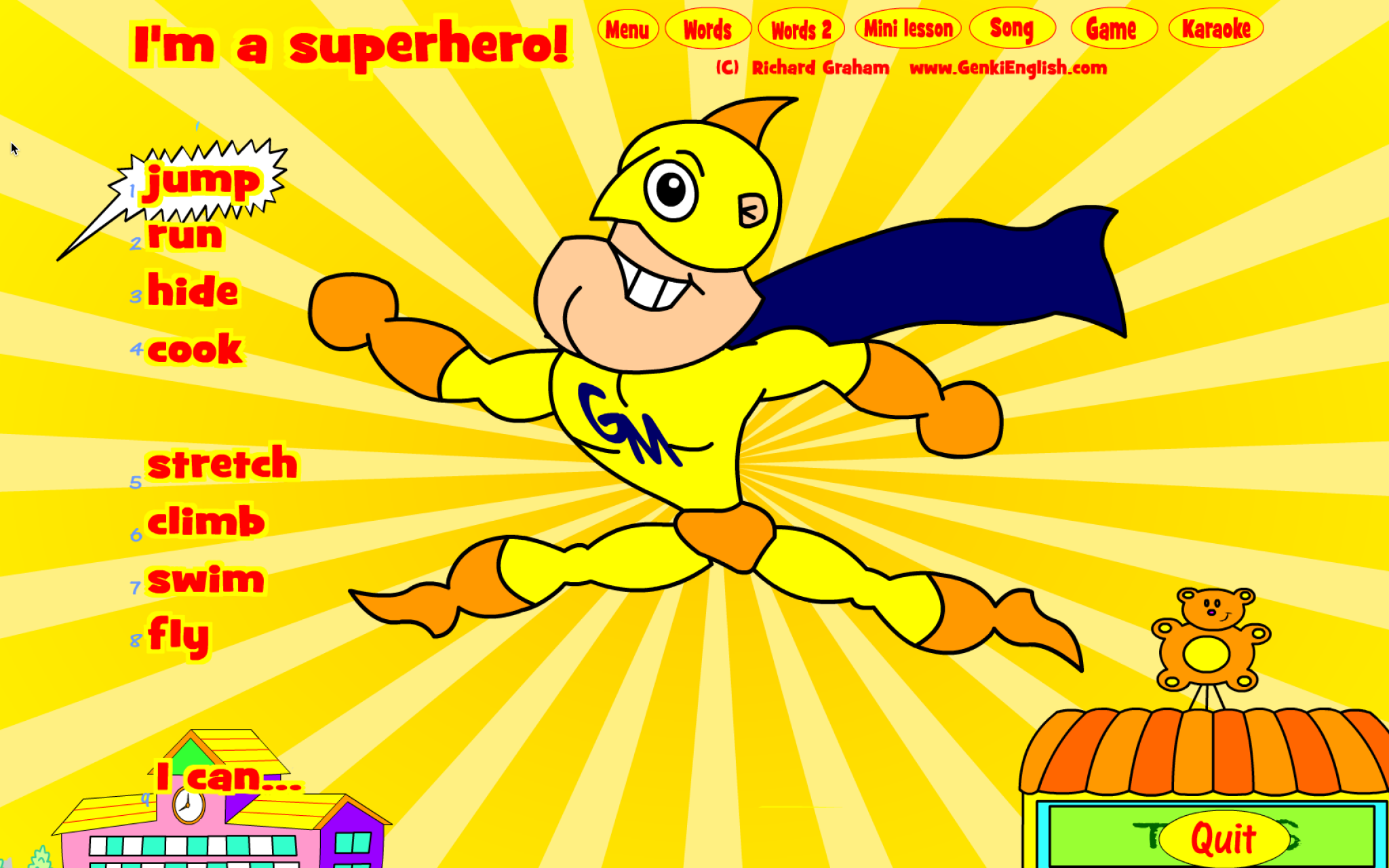 Of course they can listen to the Genki songs, ad free,  round and round and round again until the grammar is firmly stuck in their heads.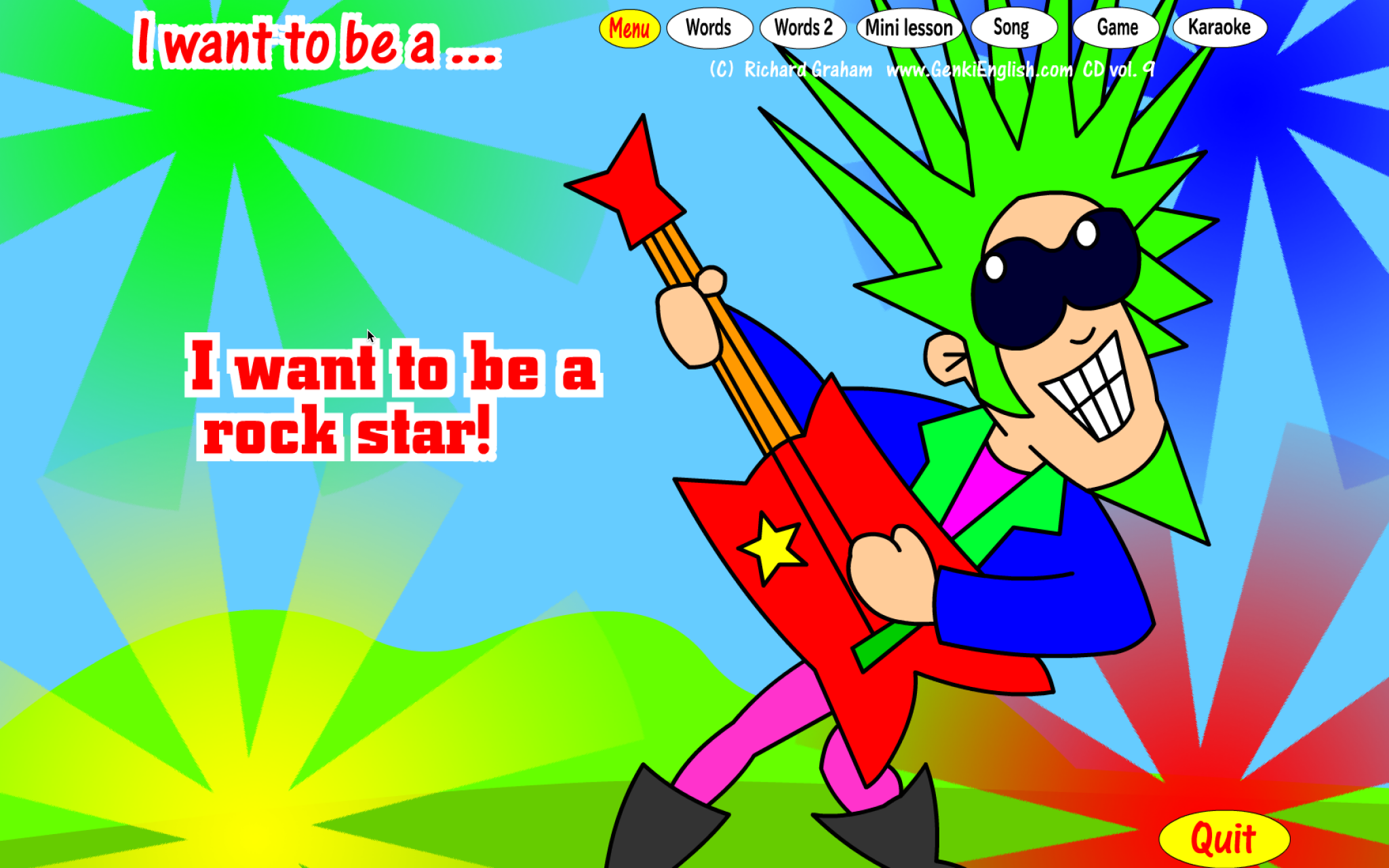 They can use the interactive games to get their listening skills perfected.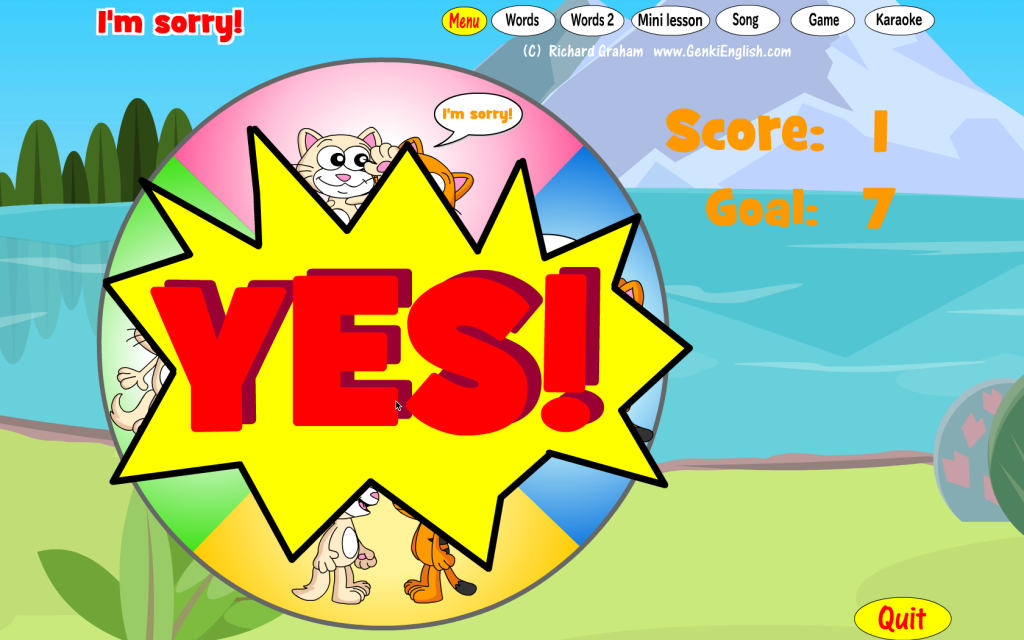 Then they can spend your precious classroom time on speaking with you and the Genki English classroom games!
As a VIP member you have the printable pdfs too for the best of both worlds…
Over on the VIP Printables page you can print out both the gamified Workbooks for each level (with "I can do" statements to show parents)  and the gamified checklist and yearly calendar.   This means you get the best of both worlds, the physical printed experience and the online interactive sound experience.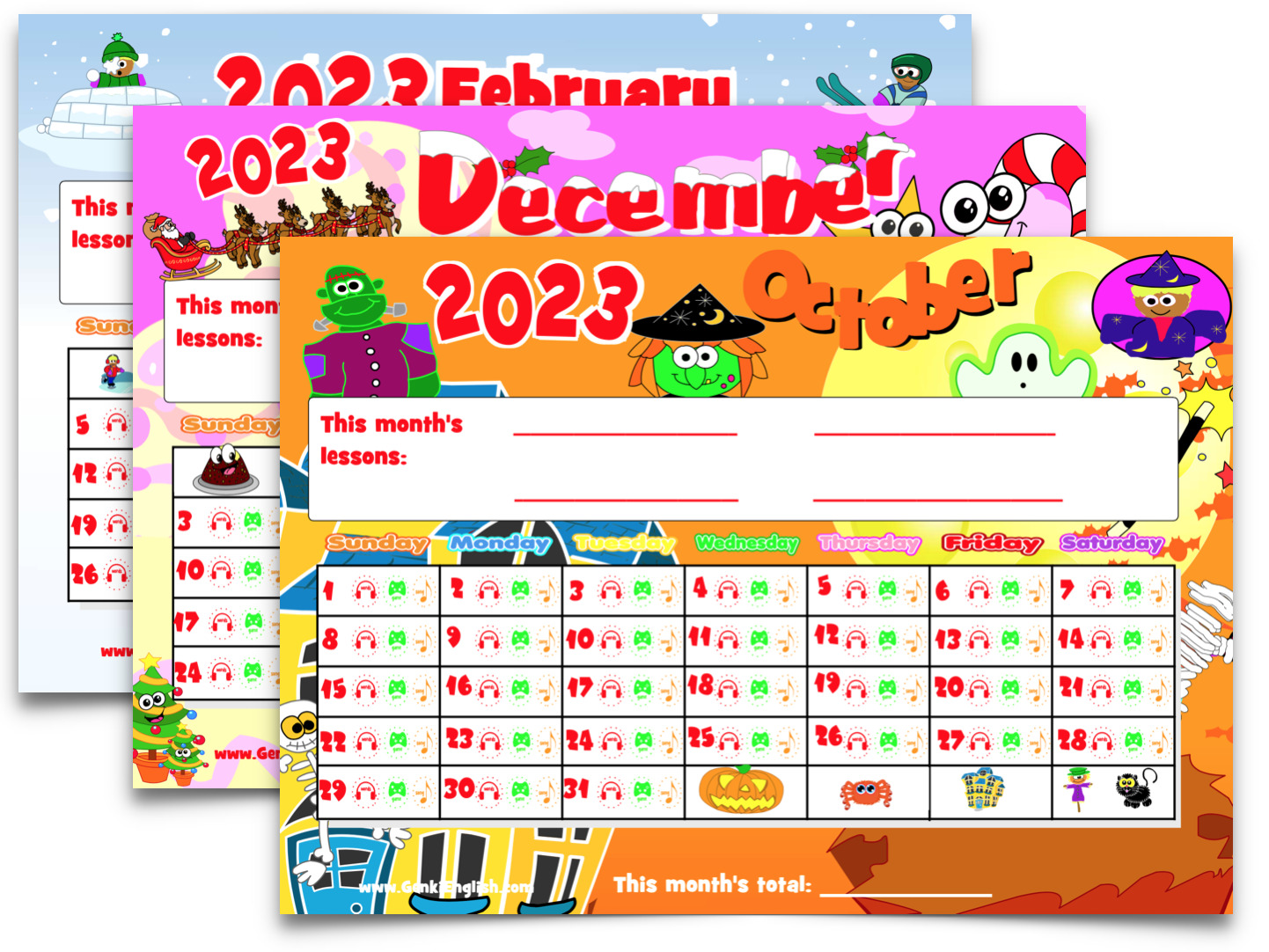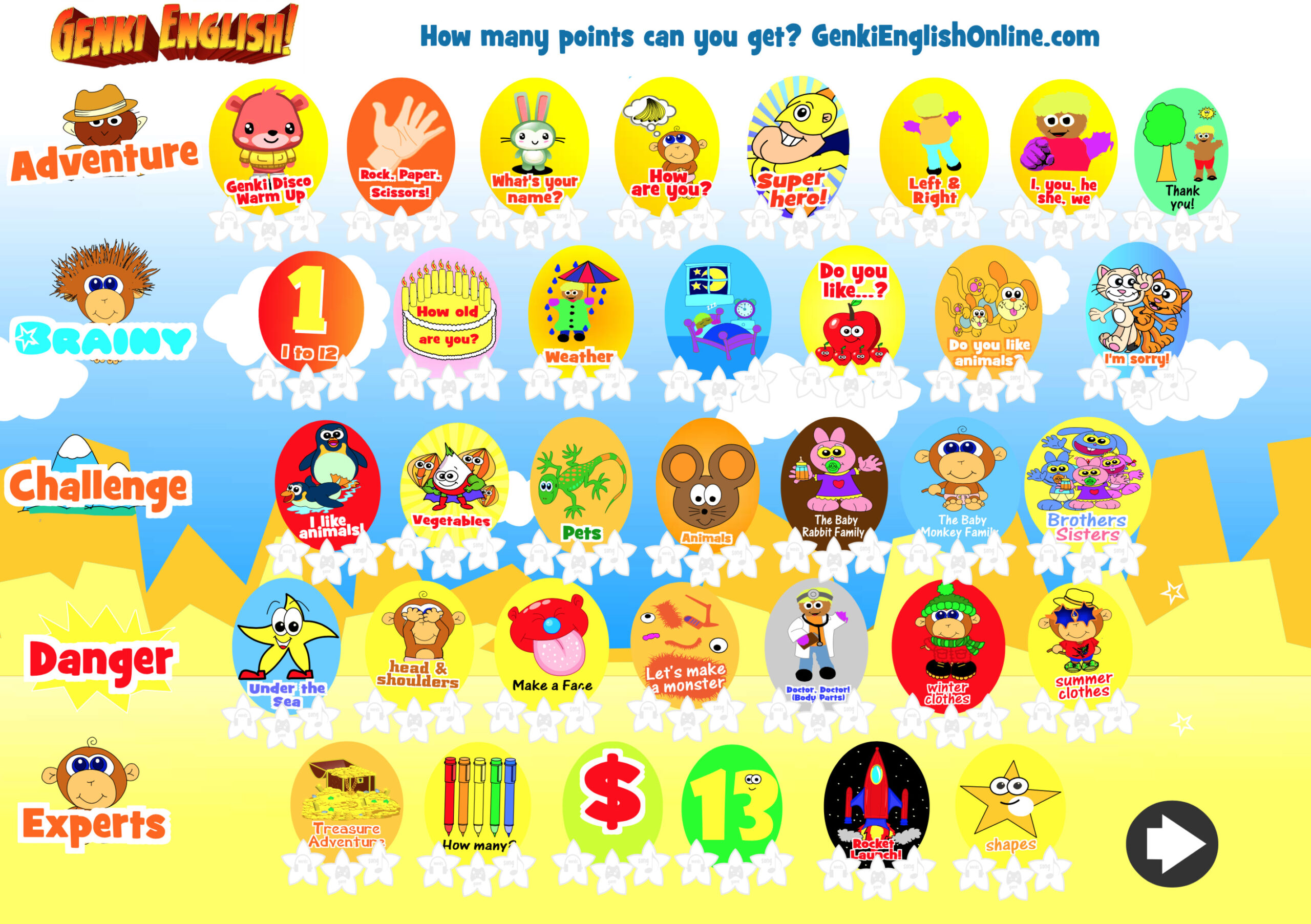 Want to see what the software looks like online?
If you want to see what Genki English looks like online,  check out the Superhero Lesson below!  It's just the same as everything you love in your Teacher's Set but now magically mobile friendly & accessible everywhere! (It's been a LOT of work getting it here!)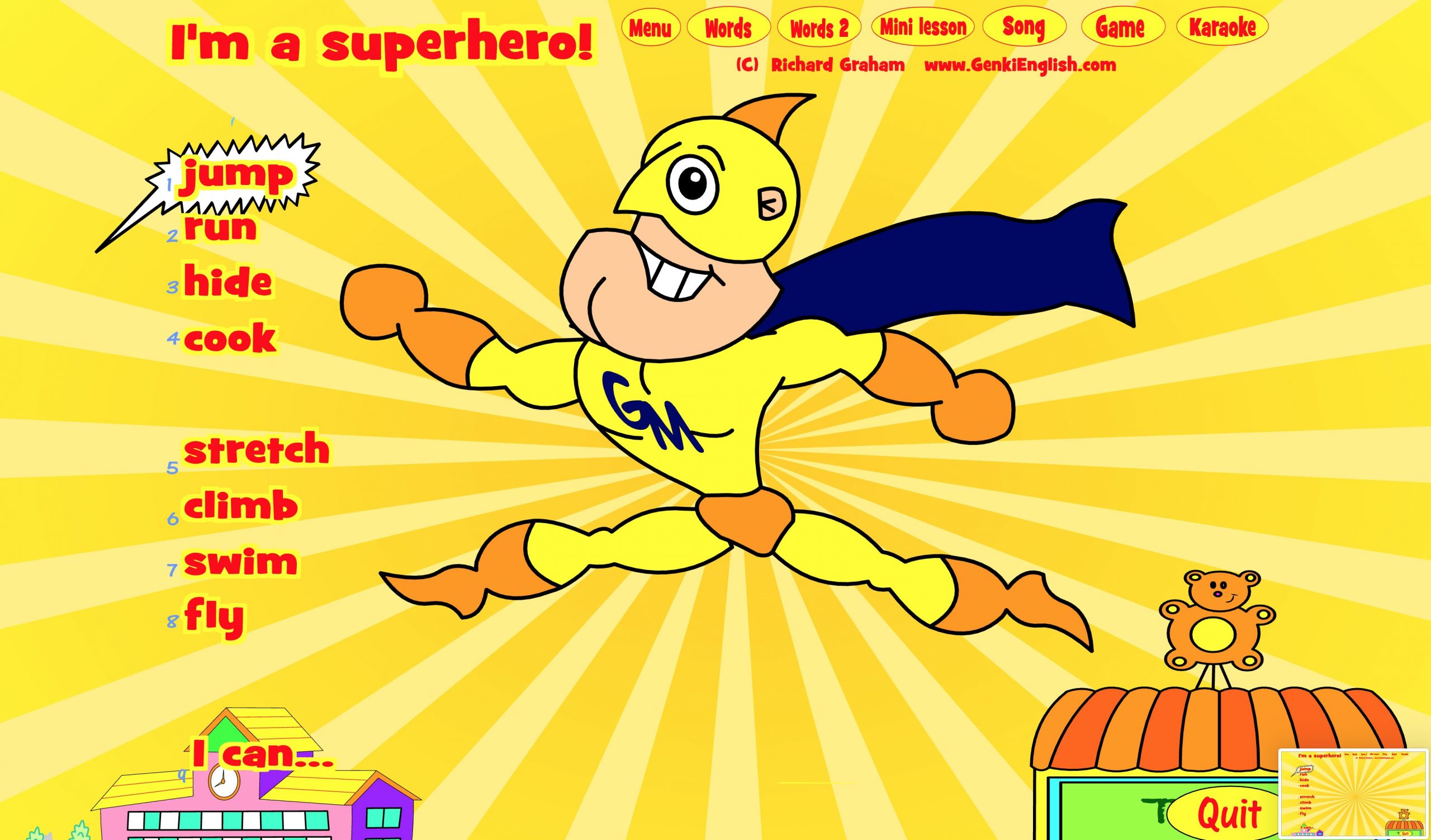 Wow! How do I join?
If you're in a government school, then speak to your head teacher about bringing Genki English to your classes.
Or if you teach privately, your students can either individually pay us directly with credit/debit card or Apple Pay
Or, as a teacher, you can buy discount packs for your students below 👇
Student Pays: 1 Student
€9 / month
Students pay individually
€9 per month per student
Teacher's Discount Up To 100 Students
€129 / month
Best Value
Buy a discount package for up to 100 Students
+ Complimentary access for the teacher
€129 per month
(€1.29 per student)
Teacher's Discount Up To 10 Students
€29 / month
Buy a discount package for up to 10 Students.
+ Complimentary access for the teacher
€29 per month
(€2.9 per student)
NEW:  Here is an option for up to 30 students!
If you need a quote for more than 100 students or have any questions,  send me an email! 
From all the teachers who have tried this over the years, it is a game-changer.
Give it a try, is is the stress-relieving, life-enhancing solution you've been searching for.
I promise, you won't look back! 🎉🙌