VIP How to earn your true worth and get back your VIP investment ASAP
As wonderful VIP member I want you to earn back the investment you made as soon as possible.  So here we have the VIP Members Bonus "How to earn back your investment ASAP" mini course.
Take your time and try and implement one new step each day.
Here is the ebook with more details and tips and tricks and the links to the daily videos!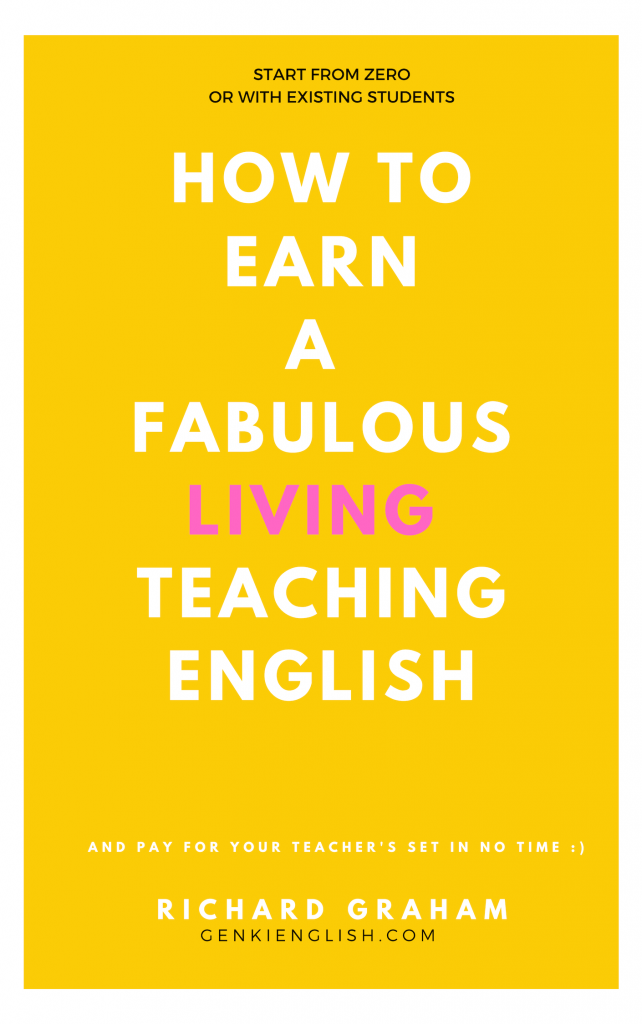 Once you've earned your Teacher's Set investment back and you want to earn even more teaching Genki English and/or maybe learn all the other tips, tricks and insights into how to run a very successful teaching business,  then check out the full Genki Business program, of course complete with a very nice VIP discount!