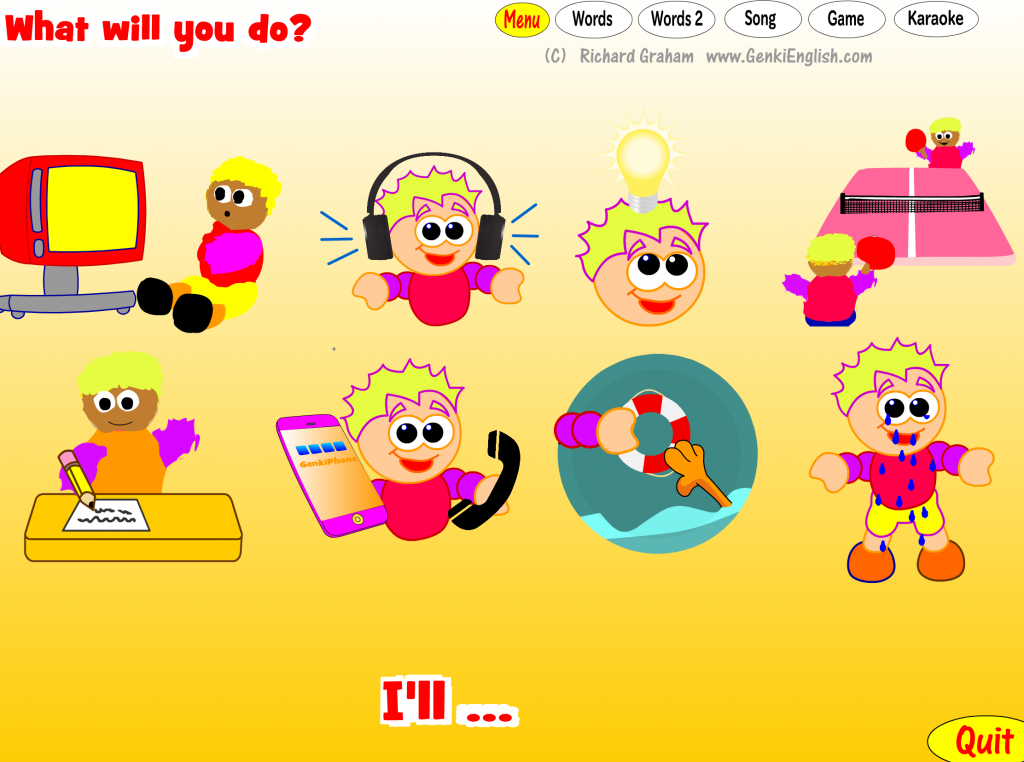 Here's the latest new Genki song for you & it's now in the Teacher's Set! 
And here is the song in action with Virginie's amazing students in France:
And the teachers in Slovakia:
And if you have Vol. 14 and want to add this to your software:
1. Back up all your software (because something always goes wrong!)
2. Download the new menu file (right click on PC or Command Click on PC) and add it to the software folder overwriting the existing MENU.SWF file:
http://genkienglish.net/clipart/MENU.SWF
3. You'll see the new song on the new "o" level 🙂
If you're not a VIP member yet,  order your Teacher's Set today! 
Recommended Game: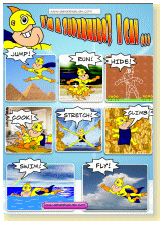 1. Teach the Superhero lesson and the "What will you do?"
2. Introduce "I will …" with the superhero verbs
3. Give the kids a situation that needs a superhero (e.g. a fire, a cat stuck up a tree, their favourite pop star has missed their plane,  an emergency on the space station etc.)
4. Tell them they are the superhero and get them to decide what they will and won't do to save the day!
5. They can either present what they'll do to the class (you can give each group a different emergency) or even get them to write a comic strip about it!
Ninja Tip: One of the great things about this game is that by getting shy kids to pretend they are superheroes, it gives them an "excuse" to speak loud, clear, confident English and of course they can Fake it till you make it 🙂
Do let me know how you get on with the new song, what you like about it and what needs changing.
If it all works out OK I'll crack on with the other parts of the software, mini cards, flashcards etc.
Be genki,
Richard