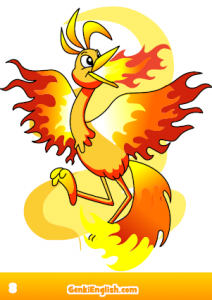 "So many of your resources resonate brilliance. This is another to add to the list."
"Fantastic 

 I'm about to print them all:)"
"These are GREAT!"
These are just some of the comments about the  Christmas Avatars which were pretty popular to say the least!
So as promised Alyssa has been hard at work on a new set for anytime of year: Fire & Ice!
——————————————————————————
Have you ever wondered how those online games get the kids so addicted?
You know, the ones they (not you of course) can never stop playing?
Well a large part of it is just general addiction rules, but a huge, HUGE part of it are what are called "avatars."
Your "avatar" is just the picture of you in the game.
And the kids go crazy  ( CRAZY!)  to get their avatar to the next level.
Seriously it's almost like a class A drug the way some kids become so desperate to level up.
Can you you use it in the classroom?  Absolutely!
And recently even the Khan Academy has started giving avatars to motivate kids to learn.
So ….. of course we had to add some to Genki English!
We've still not quite got the full "cool" factor yet according to our 7 year old testers, but they are all ready for you to try!
You start from the little baby and work your way up.


Scarcity, Scarcity, Scarcity!
And the reason they work?  Because you have to work to get them.
You all clicked on the images above didn't you?
Thinking it would be easy to get them, yeah?
But that would be *too* easy.
And you wouldn't value them!
See how much more you want them now? 🙂
How to use …..  The short way 
This is a great way to use them as basic counters if you only see your class once a year …
1) Split the class into two teams,  the Ice team and Fire team, both start at the baby level.

2) Ask questions based on today's English.

3) Quickest team to answer gets to level up their avatar!
Ninja Tip:  Really act it up as you do the level up,  drum rolls, sound effects, the works! 🙂
This one isn't quite as good as the kids don't have as much work to do to get each one, hence the "I WANT IT!" feeling is slightly reduced!
But it still works crazy good!
How to use them? – The long run
The real magic is if you have several lessons with the same kids ….
1) Split the kids into two semi-permanent teams, the Fire  team and Ice team, each team starts on the first baby avatar.

2) After each lesson decide which team did the best.

3) And this team *only* gets to level up to the next level.
See who can get to the end before the end of term!
Queue lots of cheers and eagerness from the other team in the next lesson!
Ninja Tip: This works amazingly well at keeping the class under control if they know they'll get leveled down for bad behaviour! 
Where are they???????
And how do you get hold of these amazing avatars?
Well seeing as you been so good as to read down so far,  these links are clickable!


And do let us   know what you think in the comments  and it will help us to maybe make up some more?
Be genki
Richard
P.S.  Try giving each level different powers to make them even more fun, ability to freeze time? Or water?  Or the teacher? 🙂  Or can the level 5 ice wolf freeze the level 4 fire bird?
P.P.S. Please do give us your kids'  feedback to the avatars to make sure we're on the right track with the colour schemes, coolness/cuteness etc. of them all! 🙂