I've just updated the Grammar Songs / Advanced Genki English page.  Hopefully it makes it easier for you to use and to try out a few of the tracks!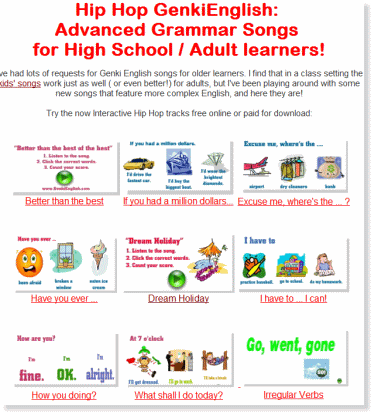 I'm also up for doing a few more of these if you have any cool target English you'd like to see. (Just write them up in the comments!)
Now if only I could carry around NI's Maschine with me, I'd be able to make them so much quicker!