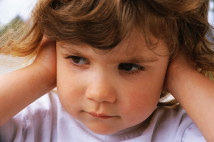 If you've just got a teaching job in Japan you might be surprised to hear your boss telling you to "make sure the kids don't actually learn any English."
Now this may confuse you a bit – and I know it still freaks me out.  But here's how they attempt to justify it ….
In Government Elementary Schools
There were Ministry of Education and various board of education sponsored workshops going around the country during the Summer.  And in many of them the "experts" suggest, or even insist, that elementary school English is only to "expose" the kids to English, and they mustn't actually learn how to use English.  This is also the official government line in the new teaching guidelines.
The reason? The most often given reason is because if children enter junior high school already speaking some English then the  Junior High School teachers won't like it.  Yep.  One, semi decent, excuse is that if half the kids speak some English and half don't then the junior high teachers will have a hard time so they want you to keep all the kids even.  At zero.
Don't ask me why we can't just make everyone even at a higher level,  that's a whole other story…
The other excuse given is that most junior high school teachers don't speak English so can't be expected to teach anything higher than what is in the junior high textbooks, which they would have to do if kids entered already knowing some of the book.  We wouldn't want to hurt the teachers' pride in exchange for giving the kids a good education now.
So keep the kids stupid, "exposed" to English, but not able to use or understand it.  Just do one word animals, fruits etc. Oh and make sure they still love English when they graduated 6th grade.
But  make sure the lessons aren't too enjoyable because it will spoil the other subjects.
I tell you you can't make this stuff up can you!
In Private "Eikaiwa" English schools
This is a bit easier to understand, but still terrible.  If the kids learn English (or learn how to learn English) they will graduate and hence the school will lose a paying customer.  As it's more expensive to acquire a new customer than keep an existing one, they don't want the kids getting too good too quickly.
Luckily this was the model of some of the major schools that have gone bankrupt, so (slowly) things are changing.
What this means for you?
There is a huge chance for you to privately teach kids to speak English.  You have basically no competition.  The parents want it (and the millions of dollars they spend each year prove it) and even if a child graduates from your "school" speaking English a few years earlier than the school down the street, you won't be losing revenue.  Because if you were a parent where would you rather send your kid?  To the school who gets kids speaking English quickly (make sure you do events, videos, promotions or maybe even exams to show how good you kids are!) or the one that just takes their hard earned money for 6 years with little result?
Don't let the "dumb this down" brigade win.   It's an amazing opportunity.  Please take it.