✨ 2020 Class is now full – Congratulations everyone who got in!  Next class is November 2021!
Transform your English with the Advanced Genki English Online 30 Day Experience  (+ Read 30 English Books In 30 days!)
Watch the video to see how you and your English will transform!
Check out what previous students have said: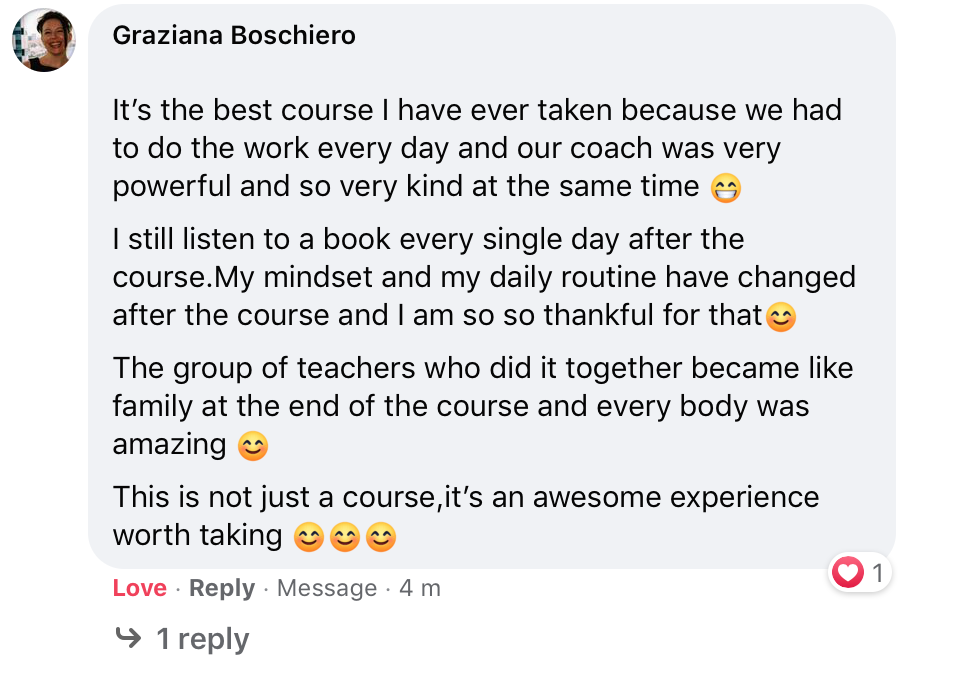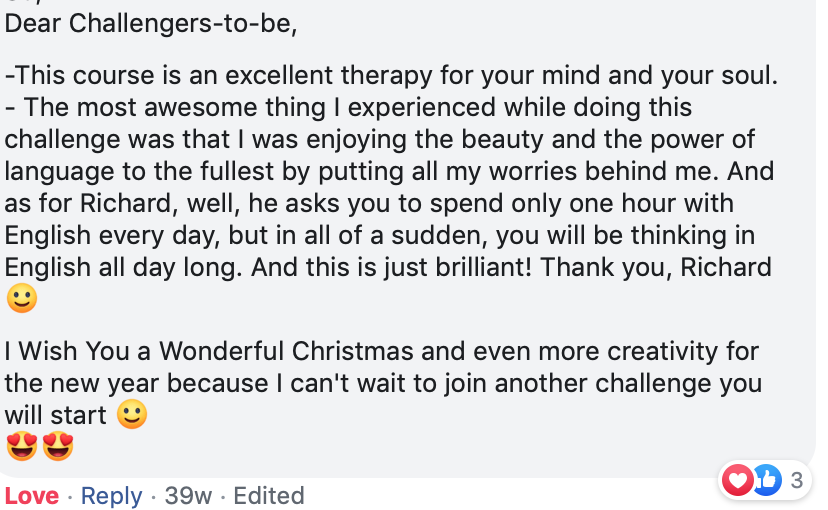 2020 Course Is Now Full – Congratulations to everyone who got in.
🎉 Do check back for the next class in November 2021!
P.S.  After many requests, this year you will also be able to join us if you are a native speaker. The assignments will be easier for you, of course, but you'll get a complete mindset transformation and you'll also see how I teach C1/C2 level classes, which I'm sure you'll agree is a very valuable experience 🙂
P.P.S.  I only do this class once a year in November.  It's your only chance to learn directly from me so make sure you don't miss out 🙂