Karen just sent in these fantastic worksheet ideas.   We can't call them "Battleships" so we've called them Treasure Hunts (Thank you Amy!) and you play them in the exact same way except instead of saying "A3" or "B7" you make a sentence using the two Genki English themes, e.g. "Baby Mouse is fishing!" or "Is my Grandma in the dining room?"
They work online and offline, do let me know how you get on with them and if you have any requests for other combinations that you need right now, do let me know in the comments!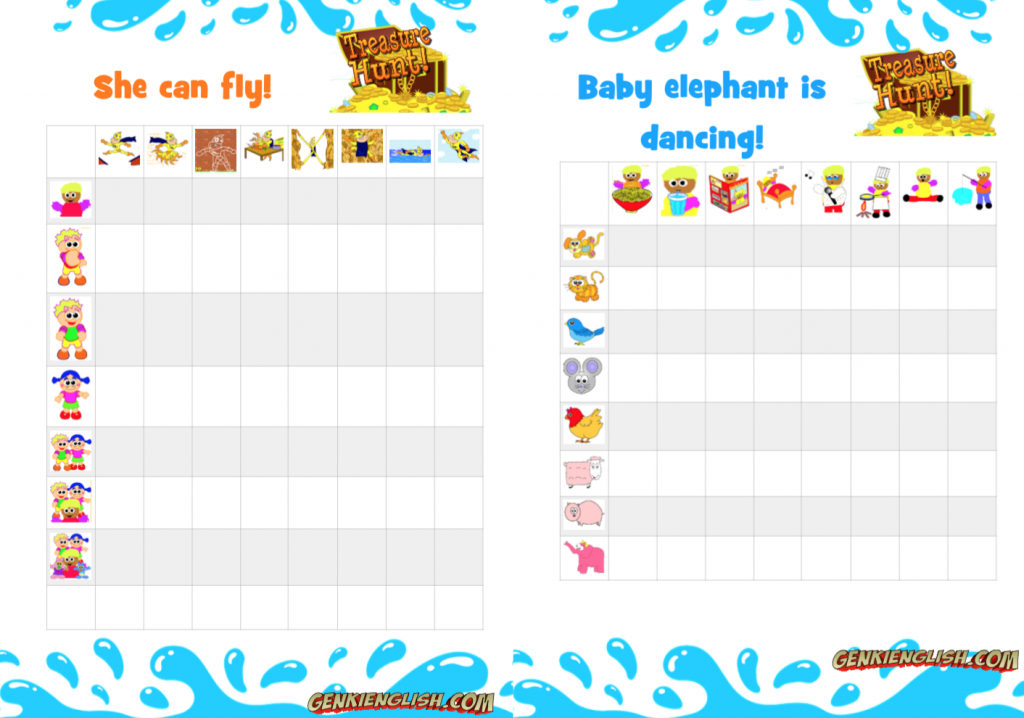 P.S.  Ninja Tip: Just add "baby" to any animal to make it into a name so the grammar works fine e.g. Baby Elephant, Baby Bird etc. And yes, I was very tempted to add Baby Yoda in there, if only I had the rights!
P.P.S.  Plus we have another top secret pdf game in the Facebook Group – enjoy!