Following on from the success of the Spooky Halloween Adjective pictures,  I tasked the A.I. to come up with some cool Genki Christmas Adjectives!  Here's a quick Sneak Peek, so do keep your feedback coming over on Facebook or Instagram to have them just how you'd like them!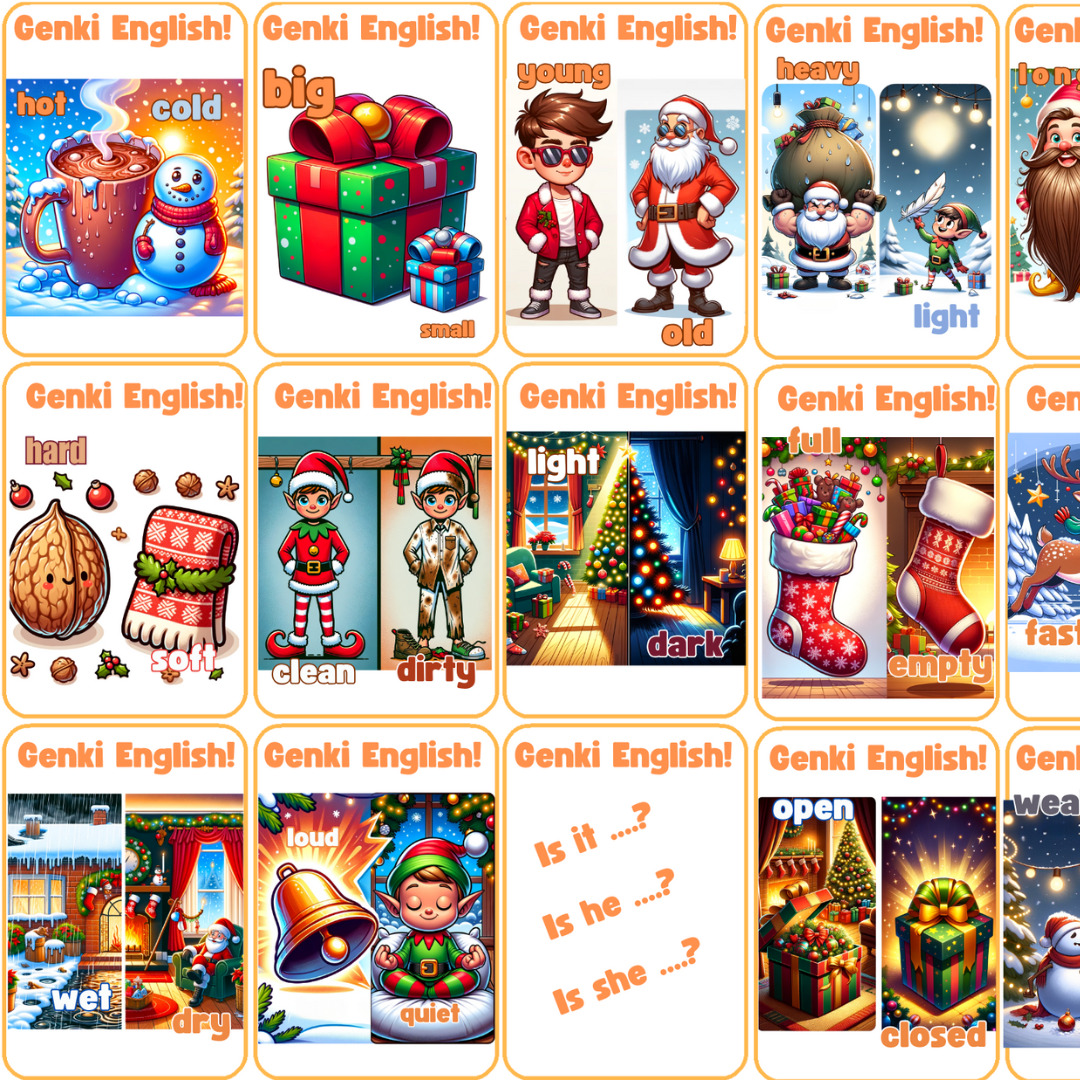 And awesome VIP Members* can download the pdf here!
(* VIP Members are those awesome teachers who have bought the Genki English Teacher's Set – the Black Friday Offer is on now!)
The usual Genki English lesson plan is …
Input with the song
Output with the game
As these are brand new, hot off the press, there isn't a song – yet!
But you can use just about any of the Genki English games for the output practice with these cards,  you can find them all on the VIP games menu at the top of the page!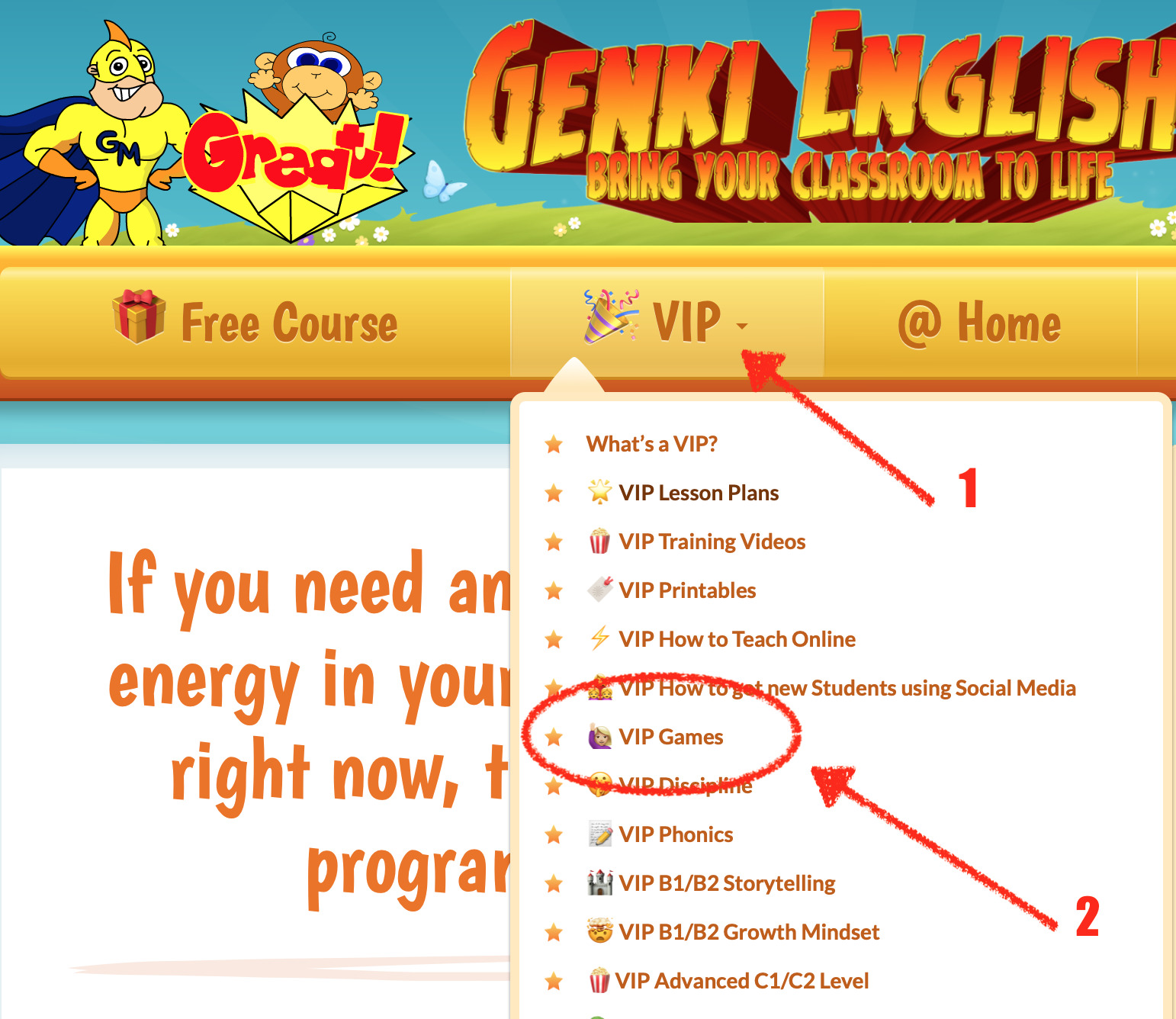 Ninja Tip:   Figuring out "Is it …?" vs. "Is he …?" vs. "Is she …?" can be fun too! 
And if you'd like A4 cards making up then do let me know over on Facebook or Instagram!