By popular request here's the regular version of the 2015 Calendars!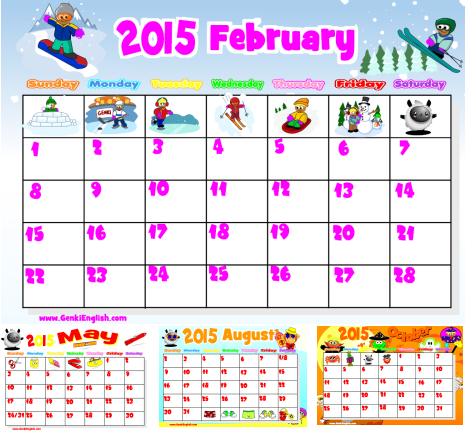 I also added a cover picture this time too.
And of course those of you lucky enough to get into the Homework Programme have those ones too: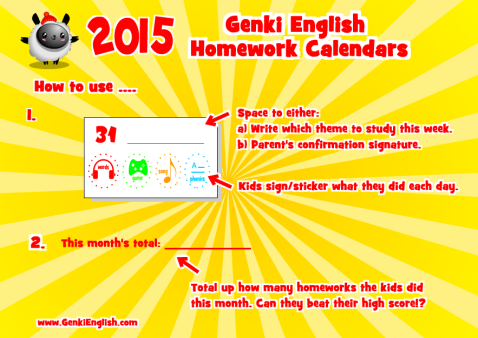 Enjoy and if you have more requests for the New Year then please do let me know!
Be genki,
Richard