The new "curriculum order" software menu has been huge, everyone seems to love it and it was the big hit in the workshops – everyone wanted it!
(If you have ordered the Teacher's Set since April, you have it too!)
So…. the next step is to try and make the website easier to use.
And to help with that I've redone the pull down menus at the top of the site to be in curriculum order too.  e.g. you can see on the main menu page.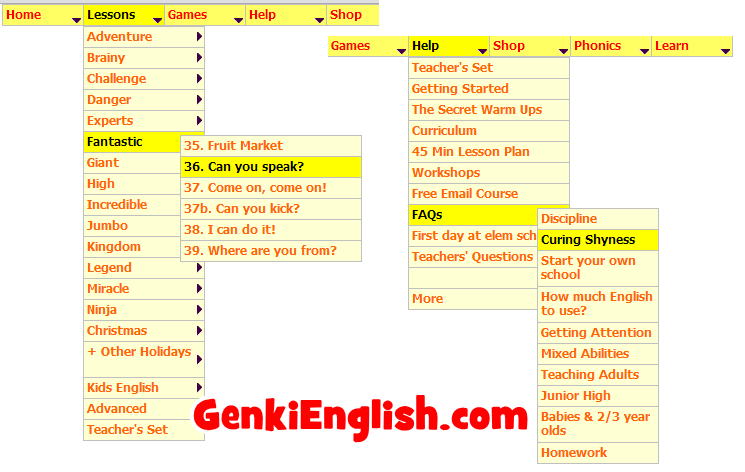 Ninja Tip:  I've also added in a new FAQ section with links to the most popular email questions I get e.g. discipline, shy kids etc.
The aim is to make it easier for new teachers who were confused by the old "CD order"  (which was basically just the order I made the lessons in,  not the recommended way to teach them.)
But … it seems like I've upset a few Master Genki English teachers who aren't too keen on the new look – thank you for letting me know! 🙂
So what do you think?   CD order? curriculum order? Something else?
As always the hard part is taking things out,  the space is very limited!
Do let me know your thoughts in the comments and hopefully we can make it super easy to use for everyone!
Be genki,
Richard