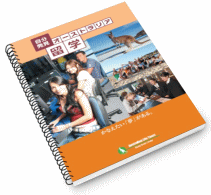 Update:  We've now put the handbook online as a funky new website!
Here's the Study Abroad handbook we've been working on for Australia.  It's packed with info & looking gorgeous!
If you've ever thought of taking your students abroad on the trip of a lifetime, or fancy a free trip to Australia (schools usually organise the price so the kids subsidise the teacher's ticket!) then right click below, select "save as" and enjoy!
オーストラリア留学ハンドブック
Then call 092-751-8678 to get more details or pass the book onto your friends.
I had an amazing time there last month and I'm sure you will too!
Be genki,
Richard