Hello,
We've got a Leap day coming up this week, so I thought it was a great chance to recommend the Leapfrog Game – it's one of my "go to life saver" games for any topic!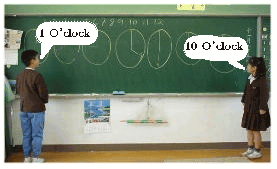 Have any of you tried it in your classrooms? What do you think?
Volume 8 Download Special Offer till Wednesday
UPDATE:  This offer has now finished – thank you to everyone who ordered!

I was planning on offering this for Valentine's Day as it has all the cool "I like" themes but didn't have fast enough internet.
But it's out now, so as a special offer till Midnight Wednesday you can pick up the new vol.8 download for not $34.99 but just $19.99.  I'm sure you'll agree it's a bargain!
Find out more here, or buy it here.
And of course if you want to get all 13 volumes for nearly the same price, check out the full Download Pack – that also goes up in price again on midnight Wednesday so get your skates on!
Enjoy the leapfrog game!
Be genki,
Richard