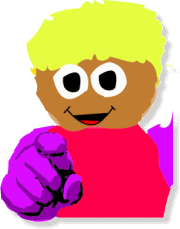 We all want to hear about you! Yes, you! Not about me. Everyone wants to listen to how you teach, the problems you have, how you solved them and the days that make you go "Yeah, I loved that lesson!".
And how would you like to get paid for it?
Well, here's your chance! I'm looking at outsourcing some of the blog posts so we get to hear from more real teachers, just like you. It won't be much, maybe around $10 a post, but we're wanting to hear how you use Genki English, how you used the materials, the little tricks & tips you used to make it work better and most of all your fantastic success stories to motivate us all to try new themes and new ideas.
Imagine waking up every morning to a fun, motivating real life post about a theme that you'd never even thought about teaching. Well, that's what I want to hear too!
A one off article is cool, or if it proves popular then I'd be happy to make it into a regular column if you like!
So get some ideas written down, get in touch and let's see what we can do!
Any questions?
Be genki,
Richard