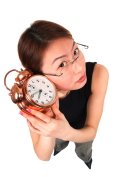 Christine wrote in asking what to do for a 90 minute lesson.  Here's my reply!
Hi Christine,

90 minutes is a long time!

Rather than doing 2 themes back to back, I'd do two halves on the same theme.

1. For the first 45 minutes just do the normal lesson plan.

2. Then give the kids a 2 – 5 minute break (they'll need it! Even just telling them to "sleep" works wonders!)

3. Then start again by a worksheet based activity to calm them down – the imagination worksheets are far and away the best.

4. Now review the song again and do either the same game or another game.

5. Finish off with the Picture Book.

The kids should be really impressed at how much better they are the second time!

This is how we plan a "double lesson" and so far it's working out really well.

Be genki,

Richard
Do you have any suggestions for a 90 minute lesson?