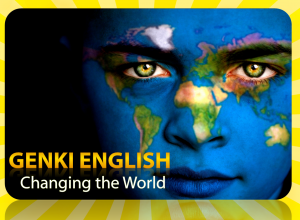 Very exciting news today!
As you know Genki English has been used and approved by many organisations around the world, and today I just found out we got the first four year official recommendation for our first country in the EU from the Slovak Ministry of Education!
Ministry of Education, Science, Research and Sport of the Slovak Republic have granted, in accordance with the law no. 245/2008, the recommendation clause to the software of Genki English for teaching English language.
Author: Richard Graham
Applicant: Anna Dudová
Clause granted until: 4th March, 2019
This follows from last year's workshops and quite a gruelling application process – thank you Anna!! – which included evaluations from 2 Teaching Universities plus all the requirements of the Ministry themselves.
It's a fantastic first step and not only allows us to do the amazing 2 Day Weekend Workshops in Europe in Autumn ,  but also to do a special 3 day officially accredited training workshop in Slovakia from Sep 29th to Oct 1st.
We're sorting all the details out now,  but needless to say I'm very happy and very excited!
I do hope you can join us in Autumn (email me and Ann or Nataly will send all the details) – it's going to be awesome!! – and if you can help us get official accreditation in your country (I'm currently also talking with Vietnam) that would be fantastic!
Be genki,
Richard
P.S.  It's nearly the end of the month's blog comment competition.  Each month I pick one random comment to win a Genki English vol.  download of your choice, so the more the comment on the blog, you more chance you have to win!