Gumby has made this great video of how to make an 8 page book out of one piece of paper!
And being such a nice person she's also done a ready made print out for you to try with the How are you? lesson.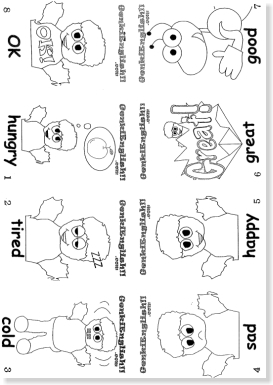 Thanks Gumby!
What do you think?
UPDATE: Doing them for all themes will take quite a while, so if you have any requests for specific themes you'd like quickly then please write them in the comments!