It's exactly 10 years ago today that I finished my teaching job and started doing Genki English (very) full time. Here's how the 10 years have gone by …
1999
Started the Genki English website (here's the earliest version) as I was doing teacher training workshops and just had so many handouts. Was still teaching elementary school full time.
2000 – The Big Start!
Still teaching I made the first of the songs available on the site: How are you? The idea was to give everything away free as mp3s. But everyone was asking for a CD and workshops in other areas. CDs were (still are) really expensive to make, but I figured if I sold enough it could pay for me to travel and do workshops.
So CD1 was launched in May. In July I quit my job and started putting the rest of my songs asCD2.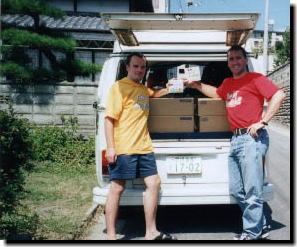 After trying to tour the country on a mountain bike, I teamed up with a mate who had a 1975 Camper Van and we did the first Genki English Tour of Japan. The Japanese press went for it as did loads of schools. We finally made it from the top of Hokkaido to the Volcano of Sakura Jima.
2001 – Phonics & OUP
Still on $100 per month salary I started 2001 writing the phonics page, which is now the 2nd most popular phonics page on the internet according to google. I got the rest of my songs done asCD3. In September Oxford University Press invited me to tour with them. In the huge Kinokuniya Bookstore Auditorium – we ended up selling more than OUP did – people were going crazy for a way of teaching they'd never seen before!
2002 – Hollywood!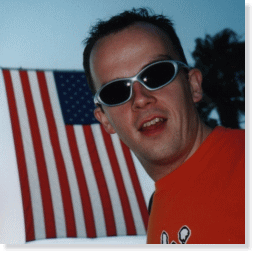 The biggest year for Genki English! Got invited to LA to film the Kids English videos, then to Portland to do the soundtracks.I did my first (volunteer at that time) workshop in Thailand and toured Japan again. NHK did a documentary about me and broadcast it arond the the world. Then I went home to look after my Mum after she had an operation. When she was sleeping I producedCD 4.
2003 – Keynote, VIP & DVD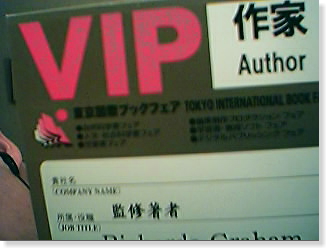 I got offered the Keynote speech at the Ministry of Education's JET Programme Conference – over 1000 teachers! Also got invited as a VIP Author to the Tokyo International Bookfair. Did my firstworkshop in Korea. Produced the first Genki English DVD, 1000 of which we gave away free to elementary schools. And on tour I taught thousands of kids.
2004 – Last Samurai & Phonics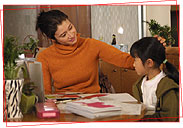 Even though the DVD was a big flop (no teachers in Japan had DVD players!) thanks to the CDs and Superpacks by this time Genki English was the most widely used teaching material in Japan's elementary schools.
Koyuki, Tom's Cruise's co-star from "The Last Samurai" used Genki English when teaching on TV which was a huge boost. That allowed me to still spend the whole summer doing free volunteer workshops for teachers in elementary schools. I brought out the first Phonics CD.
2005 – Spain & the Prime Minister
I wrote CD5 in Spain. I taught 1,400 kids in 3 days and had now done events in every prefecture in Japan. Did a huge workshop in Bangkok where I got asked to lunch with the Prime Minister. I wrote more and more for the website.
2006 – Germany, Easy to Teach & Every School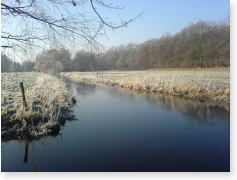 Started the year with my first workshop in Germany. Learnt that making the CDs for the kids wasn't the best idea as CD5 had proved to be really difficult to teach. So with CD6 the focus was on teachers and "Easy to Teach" (All the older CDs have since been remixed to be easy to teach as well!) The Thai government put Teaching Packs in every school in their country – over 30,000 of them! Google also told me there were 9,980 pages of content on the Genki English website – almost all written by myself. Got invited back to Korea for the CALL conference.
2007 Hong Kong & 2,000 kids
CD7 came out. I had more workshops with 1,000s of teachers in Thailand and set up a project inHong Kong. Genki English was on the NHK news again. I also did my 7th year of free Summer workshops for Japanese teachers. Still wrote more and more content for the site and in one day I taught 2,000 kids!
2008 – Portugal, Sweden, Cambodia, China & India!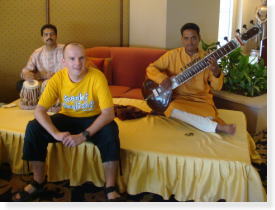 Spent the first 2 months making thousands of new worksheets in Portugal, then Italy and one of the busiest days I've ever had doing Genki English in Sweden. The best part of the year, by far, was being asked by the University of Newcastle to help with their private schools for the poor in India. This was really what I have been doing Genki English for. I did workshops in Cambodia, a guest lecture in the UK, then a huge research project in China. I also managed a massive set of new Halloween materials – mainly thanks to all your comments on the blog. I set a goal of wanting1 billion kids using Genki English. The World Bank (!) came to view my lessons.
2009 – Superhero!

Started with a huge workshop in Tokyo. We got the first academic results on how Genki English works and with 2 months inThailand then 2 months checking on our China schools I wrote so many songs that eventually became CD9 and CD10. TheBritish Council & Thai government stepped up their project by making Genki English part of the national curriculum. NHK approached me about a TV series and after 9 years of free workshops I started charging schools in Japan.
2010 – LASIK!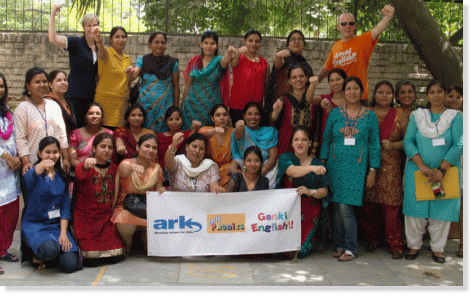 Wow, and we're here already! I went researching schools to recommend for studying abroad in New Zealand and Australia. And I also brought out the new Phonics Course which could do for reading what Genki English has done for speaking and listening.
If you want more see the full 7 years of blog posts!
The biggest problem this year has been LASIK! I had my eyes done in December and after 10 years of working crazy, crazy hours every day (and far too many overnighters) on songs, software and the website, not to mention answering every single email I've ever been sent, I suddenly found myself unable to work at hardly half the pace. It has been the hardest year by far. If it wasn't for all your support I did indeed think about giving this up so many times. Changing the world is hard. Changing the world when you can't see makes it even harder. But being in Delhi last month, and seeing how far they want to take this, made the India teachers' attitude come back to me "I used to complain I had no shoes. Until I met a man who had no feet". I have no right to complain.
I started Genki English to change people's lives. I figured it's just as hard to teach something good as something bad, like the current grammar methods of teaching, so why not do something where the kids actually learn? Education is the key to every problem in the world.
Many people criticise the current ways of teaching, but I believe the best way is to "criticise is by creating". Hence all the work I've done over the decade. It has been hard and it has been fun. But it's also been a huge personal sacrifice in many ways.
Going forward I need to decide which way to take Genki English. I've been asked to research & write up what I've been doing as my PhD, and as the first course is basically completed (although there are still many more ideas to come!), the main thing is getting the word out to more and more teachers. And for that I hope you can help!
Thank you for everything so far. And here's to the next decade.