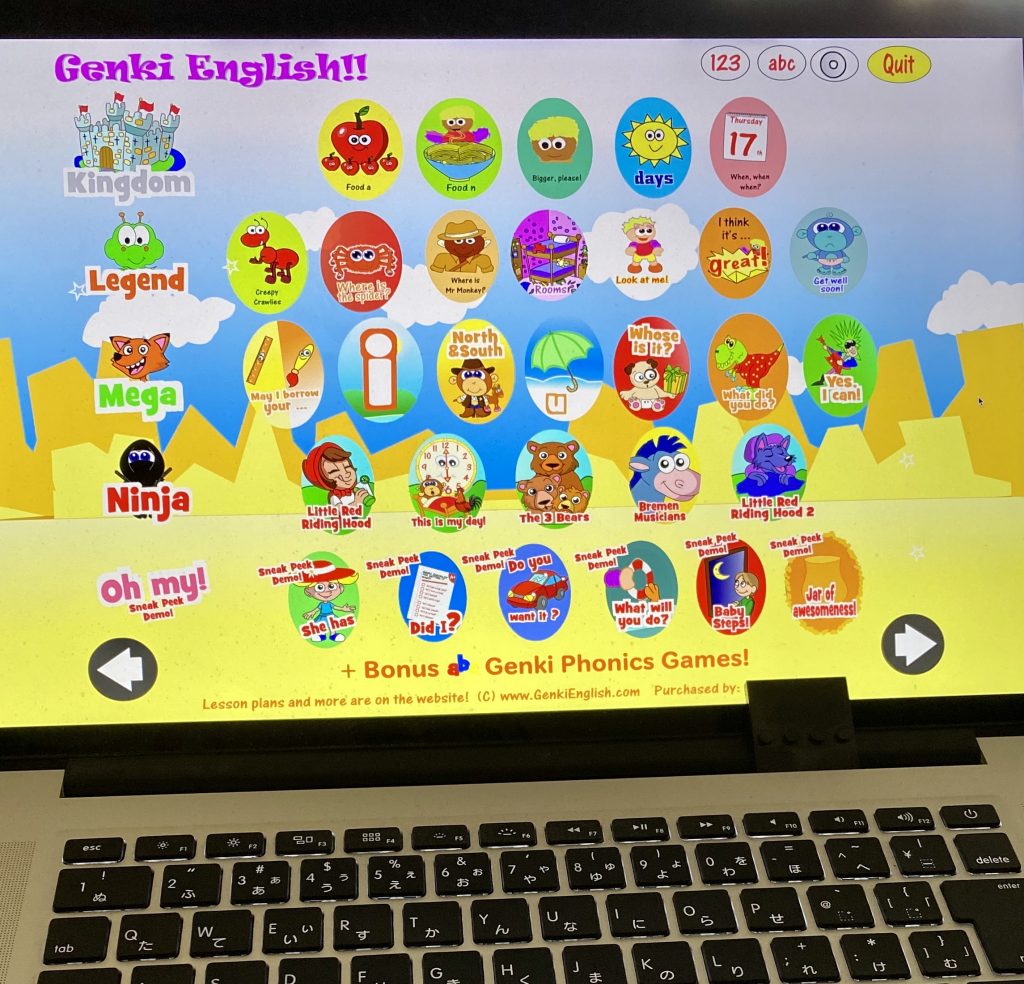 Genki English is fully compatible with the Mac upto and including the brand new "OSX Ventura" operating system!
If you haven't already, you just need to download a new player to replace the old flash player, the best one is the Elmedia Player.
Download the free Elmedia Video Player from the Elmedia website.
Select File -> Open and open the Genki English MENU.SWF file.
Ninja Tip:  If you are on one of the funky new "M1" or "M2" Macs then you might also need to make sure you have installed Apple's "Rosetta" software. ( This will also help you with lots of other software too!)  
And as always do be careful with Mac updates as they can often break other programs ( e.g. my music Mac is still on Mojave!) but you should be all ready to go with Genki English on Mac for quite a while to come!
Be genki,
Richard
P.S.  Windows users, as usual,  have nothing to change.
P.P.S.   There is also a version of the Elmedia Video Player from the Mac Appstore. however it hasn't been updated to the latest version yet so doesn't always work!