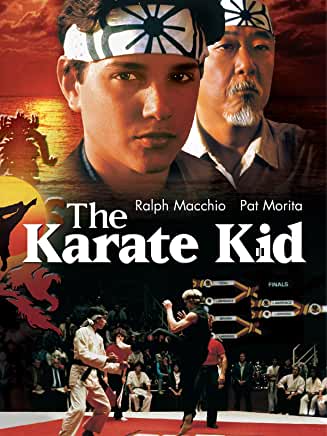 After re-watching Karate Kid again this weekend I realized just how much of my teaching came almost directly from seeing Mr Miyagi as a kid.
The Agreement is his,  "I promise to teach you", although I don't go quite as far as his "and you do everything I say."
"There is no such thing as a bad student, only a bad teacher" has definitely been a tenet throughout my teaching.   And although some may disagree with this one, it is something that we have to believe is true even if it isn't always necessarily true.
And of course "Wax on, wax off" is the whole point of Genki English.    Students think they're just having fun.   They think it's just an exercise or child's play.   But in reality, they are becoming black belts in speaking English and speaking it with balance and confidence.
So what movies are you showing to the young people in your life and what influence will those movies have on their future lives and careers?