This is quite a huge request in the Facebook group,  so we got permissions and here is my training video from the recent workshop we did in Russia!
I start with A1/A2 i.e. beginners,  what to do, how to teach,  then move through the techniques to the new C1/C2 Advanced Course.
It's all interactive with lots of laughs along the way.
And you can access it in the free Genki English Facebook group for the next few days!  Enjoy!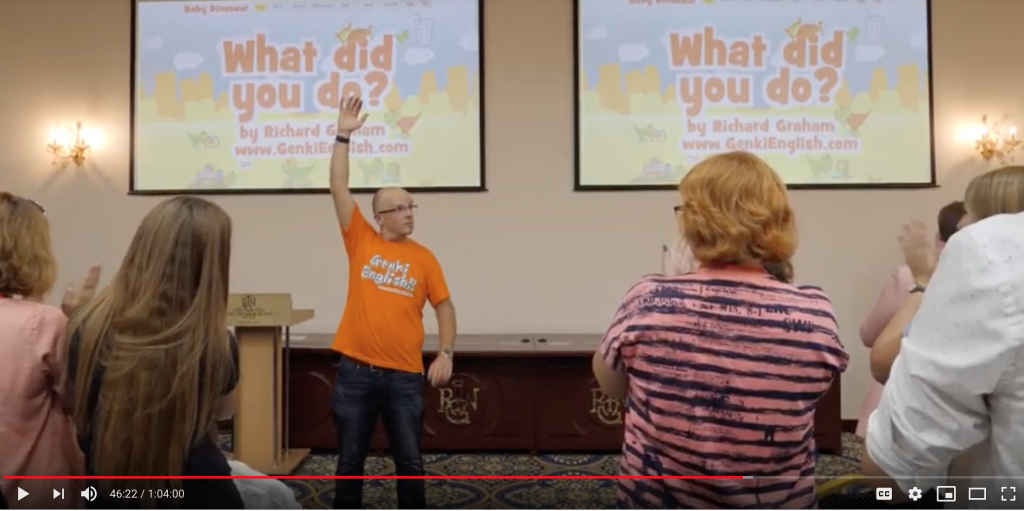 P.S.  After a few days I'll have to move it to the, rather expensive of course, paid training programs so do check it out ASAP.
P.P.S  To get the most out of the video then do answer the questions in the Facebook post.  It also helps me figure out what other trainings to make for you!