Mido's back!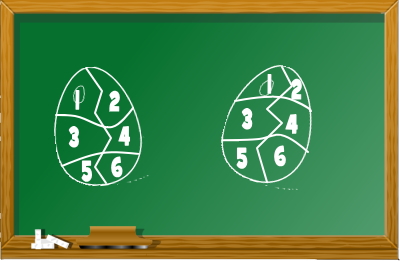 1. On the board draw two big eggs and divide them into 6 segmentsΒ numbered 1 through 6.
2. Divide the class into two teams.
3. Ask the students a question using/based on today's English (e.g.
Is it in the ….
)
4. First team to answer correctly rolls a die & lightly shades in that section of the team's egg e.g. 1,2,3,4,5 or 6.
5. Keep playing but if a team member rolls a number that is already shaded then nothing happens!
6. The first team to get its super egg fully shaded in wins.
What do you think?