I was doing a consult this morning for a teacher who was finding it hard to make ends meet.
Between shuttling up and down the city to lessons,  gasoline bills and students who cancel, even though she was working really hard and is an awesome teacher she was finding it so hard to make the teaching work on a financial level.   It was stressing her out,  she had no time and everything was suffering.
So the first thing we look at is her income.   And, as all teachers are, she was far too cheap.  In this case far, far, far too cheap and it was costing her.
There are only three solutions to this problem
Increase your price per student.
Increase the number of students in each class.
Work every hour God gives you until you fall over from exhaustion.
She had been choosing option 3.
Don't do that.
That's not being genki.  It's not being smart and it is the road to an unhappy life and unhappy students.
Let's choose the smarter way.
The first step is the easiest from a business point of view.
If it costs you more to live than what you are getting from your lessons you have to put your prices up.
But of course deep down inside each of us there is that little thought that keeps saying "but I'm not good enough."
"Maybe next year.  Richard can charge more but I can't.  I'm not a native speaker.  I'm not a real teacher."
Now you know that's rubbish.     You're reading this so you're not only in the top 1% of English teachers who actually speak English,  you're in the top 1% of the top 1% to care enough about your teaching to be reading blogs about it!
And I also know it's hard to get rid of this fear.
So that's why I always recommend you to start with option 2.
Increase the number of students in class.
Instead of teaching one student at xxxx  per hour.    Start teaching groups of 4 students for  3 times xxxx per hour.  ( You're giving them a small discount 🙂 )
"Oh no, the parents won't pay for that, they'll only pay for one on one lessons."
Of course!  You're offering them one on one lessons so they're going to take them!
The only way to get more than one-on-one is by saying "No" to one-on-one lessons.
You tell them straight  "Look, I have so many students contacting me that it's just not possible for me to do one on one lessons anymore.   So get a group of four of your son/daughter's friends together and I can do a group lesson for all four of them for ( 3 times your previous rate) per hour."
The research shows kids learn better in groups, so you're giving them better lessons.
And you are finally getting nearer to your true worth.
The parents will say "Oh no, I want one on one lessons"
You say "I'd really love to,  but I just can't do it anymore.   But do get back to me when you get a group of four together."
Be strong.  Be firm.  Be happy to walk away.
I think you can guess what the parents do now. 🙂
And the best part?  You're now having a much, much bigger impact on the world.
Instead of teaching one student per hour you're now teaching four of them in one hour.
So you're now doing the same work in that one hour that it used to take you four to do.
And those other 3 hours you just saved each day?
That's for your kids.  For your family.
Eventually you're going to get up to 8 students in one class.   That's for later though.
For today you're getting 4.
Not 3.
Not 2.
4.
In one class.
Be strong.  Stick to it.   Unless you like the feeling of desperation of not having enough money each month.
But in my town ……
Of course the next question your brain comes up with is "But not in my town.  Maybe in Paris or Tokyo or Milan or Rio or ……   But not here."
Sure.
Last week we had Armin Van Burren play.
Did you see the price of those tickets?
Crazy prices!
So of course, you just told me that no one in your town has any money,  so no one came to the Armin concert did they?
No, it was totally empty.
These 1000s of people.
They don't exist because in your town no one has money.
But I bet they all got one-on-one lessons with Armin.
They wouldn't possibly pay to be in a group.  No, no, no.
And they certainly wouldn't pay all that money just for entertainment,  when they're not even learning anything…….
I'm doing this to help the poor …..
Now in this city there is a huge issue with kids of immigrant families who've come in from the war torn areas of the country.
Now if you want to help these kids, then definitely, 100% help them out.
But don't think that you're doing that by charging basement bargain fees for your lessons and only doing one-on-one because you're scared.
That's not how you help people.
You help them by being secure in yourself.
By charging what you need to charge.
By teaching in groups where you can help 4 or 8 or 20 times as many people in one hour as you used to do in 20 hours.
By giving your family the gift of time with you.  The gift of financial security and having you mentally with them when you are at home.
And then you can also offer special lessons for any special groups you like.   You can give like crazy.
That's separate.  It's not your regular lessons.
If you like, pretend you're Robin Hood.   You get paid (not stealing!) in the richer areas of town.  And then you can give back to the poorest.
You can't give from an empty pot.
So be strong.
Tell your next prospective parents that you have so many requests that you can only do group lessons from now on.
In any city in the world there are the Armin fans.  The ones who will pay you what you are worth.
Keep saying "no" till you find the ones that are right for you.
I want you to change the world.
We do that with awesome teaching.
And I need you fully awake, fully aware, and fully committed to this mission you have in life.
You deserve it.
Your students deserve it.
And your own children deserve it.
Let's make it happen.
From now on you're going to kick this into gear.
No more amateur hour.
Now you're a professional doing a professional job.
Not next year.   Not next month.   But now.   Today, from the very next call.    I've got your back.  You know you can do this!
Be genki,
Richard
P.S.  For teachers who have moved to group lessons, please put up a comment on the blog to show all the other teachers that it can be done.   I know no-one listens to what I say,  but they might listen to what you have to say 😉
If you like these tips you're going to LOVE my new
online Genki Business Course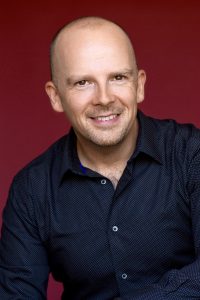 Hello, I'm Richard & I start teaching when I was 16.
Although I now have millions of students around the world, I'm just like everyone else and started with just 1 student and built things up from there.
Want to know how I did it?
In this new course I share with you *everything* I've learnt about starting a school, growing a school and making the business and lifestyle you want.
Check it out below or have a look at www.GenkiBusiness.com
—> Check out the Genki Business Course <–