Getting students can be tough at the beginning, but here's a great tip to use!
Imagine two restaurants. One is always empty, you ring them up and they say "oh, come any time, we're pretty free here". The other you've heard is always full, you ring up and they only have one reservation slot left.
Which one do you eat at?
It's pretty obviously the second one.
This tip comes down to scarcity and "social proof" i.e. the belief that what's popular must be good. It might not always be true, but it is always perceived to be true by customers, and unfortunately that's what counts!
If you are just starting out, especially if things are slow in the beginning, you might be tempted to just grab at everyone who gives you a call. "No problem, I can fit you in any time. Any time at all!". Of course as soon as you do that, alarm bells start going off in the customers head and they find an excuse to hang up real quick!
A much better approach, and this is one that is recommend in a lot of business courses, is to simply limit your classes to just one afternoon per week, say Wednesday. Then if anyone rings you can say "Well I only have spaces available for Wednesday at either 6 or 7 PM."
It sounds much more impressive to your customer. If the customer takes it, you fill them in. Once the whole of Wednesday is full, you open up Thursday for bookings. Don't open a new day till the previous one is filled.
That way you always have classes booked close together, which is great if you have to travel, rent a room or even take other work on the side whilst you get started. It really concentrates your mind on filling that small quantity of slots.
If a customer says the day is not acceptable you simply take their name and number and tell them you'll ring them back if that day becomes available. When you do open that day up, you call them back, they'll be happy that they can finally get in!
Try it, it's a great way to organise your time and build your student base!
More to come soon!
If you like these tips you're going to LOVE my new
online Genki Business Course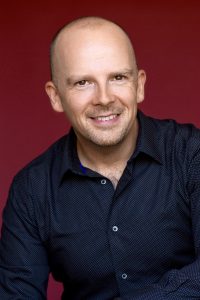 Hello, I'm Richard & I start teaching when I was 16.
Although I now have millions of students around the world, I'm just like everyone else and started with just 1 student and built things up from there.
Want to know how I did it?
In this new course I share with you *everything* I've learnt about starting a school, growing a school and making the business and lifestyle you want.
Check it out below or have a look at www.GenkiBusiness.com
—> Check out the Genki Business Course <–