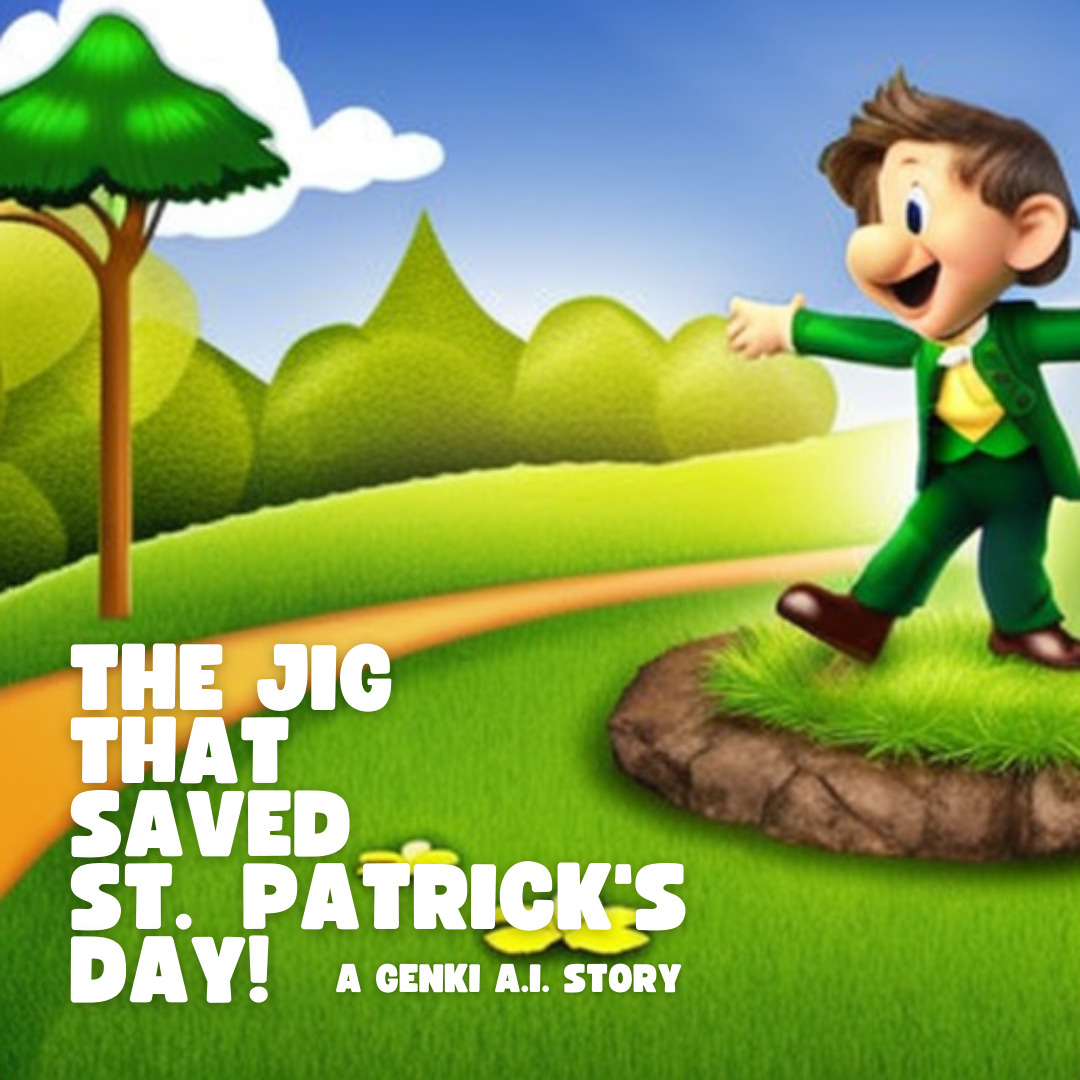 After last week's story I am a little scared to put this out there, but let's see how we go…
So … I asked the A.I. (artificial Intelligence)  to write a St Patrick's Day story.
These stories don't fit into the Genki English curriculum, they're still too high level (if you want some real, human written stories for lower levels then you can check those out here.)
The idea was to  just have fun making little experiments to see what the A.I. technology is capable of.
The question is, is this a fun story that's OK to use?  Or are stories like these not really acceptable?
☘️ The Jig that Saved St. Patrick's Day!
=======================

In Ireland on St. Patrick's Day,
Liam wore his green hat to play,
He saw a rainbow in the sky,
And followed it, oh my oh my!

At the end, he saw a pot of gold,
But also a leprechaun, sad and old,
"Please don't take my gold," he said,
Liam promised and shook his head.

But the leprechaun still looked quite sad,
So Liam said "let's dance, it's not that bad!"
They danced a jig, oh what a sight,
And laughed and danced all the night.

The leprechaun felt much better now,
And thanked Liam with a grateful bow,
He gave a shiny gold coin as a gift,
And Liam's face had a joyful lift.

Now every St. Patrick's Day,
Liam and the leprechaun dance and play,
In the rolling hills of green,
Their friendship forever to be seen!
Do let us know what you think!
Written by A.I. Edited by R Graham (Genki English)
Be genki,
Richard
P.S.  If you want to know how to make stories yourself using A.I.,  or indeed graphics like the one above (that's A.I. too!)  then check out my free A.I. Made Easy For Teachers Module to see how to do it and let us know what you come up with!