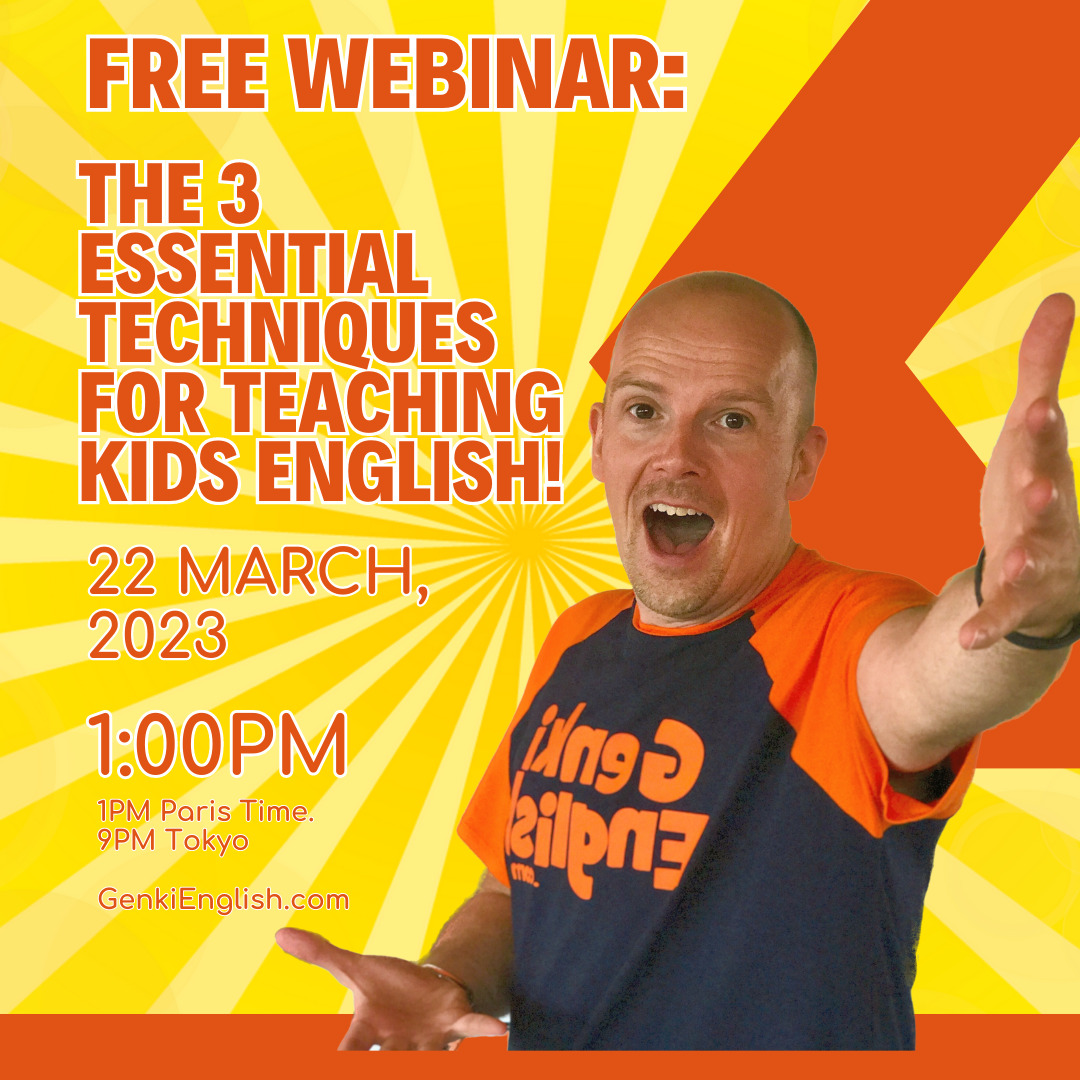 If you're around this Wednesday I'm doing a free webinar on my top 3 techniques for getting kids really confident at speaking English and progressing really fast!
If you want to join, let me know in the comments on the Facebook group and I'll send you the link.  Or send me an email! 
Or if you can't make it at that time, let me know what time of day is usually good for you and I'll keep it in mind for any future sessions!